World RX driver Anton Marklund to compete in X Games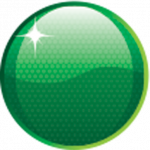 World Rallycross talent Anton Marklund has announced his formal invitation to the 2014 Summer Global X Games following negotiations by his management agency, The KINC.
Marklund, 21, is one of the few athletes chosen from a selective list of motorsports talent to compete at the ESPN X Games. Racing his No. 92 Volkswagen Polo RX Supercar, he will compete against 22 other rallycross drivers in Austin, Texas.
At 20 years old, he competed at the Global X Games for the first time last year becoming the youngest driver ever to compete in the series. The Marklund Motorsport driver finished 4th in the Rally Car Gymkhana Grid division at the 2013 X Games Los Angeles last August and most recently made it to the championship at the 2014 FIA World RallycrossRX.
Marklund said: "I am thrilled to race at the Austin X Games this June. It is an honour to compete against such a talented group of racers. I'm hopeful that my progress as an athlete will help me deliver a top performance and get me a place on the podium."
Ian Bergin, Director of Motorsports at The KINC, played an essential role in making Marklund's X Games opportunity a reality and said: "Anton has had many great achievements in the past few years and has proved his great talent as a young driver. Getting him into the X Games and onto such a premier list of outstanding motorsport athletes is a great achievement that will allow him to show his top-level skills as a driver and X Games competitor. We are looking forward to seeing his performance in Austin and hopefully see him take home a win."
Before heading to the X Games, Marklund will compete in two rounds of the FIA World RallycrossRX championship in Portugal and the UK in May.