Winter Series final beckons for ACT speedway rider Dimmock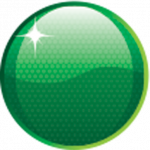 Nineteen year old speedway rider James Dimmock is now preparing for the final round of the Heffernan Winter Series, following the running of the penultimate round at his 'home-track' Kurri Kurri Speedway at the weekend.
The weekend's round was brought forward one week by series organisers to run on the 12th of September at Kurri Kurri instead of in Nepean on the 19th – and was held at the facility that is Dimmock's home-track as well as the venue for the impending final.
While the weekend's outing didn't go all his way, Dimmock was able to secure a further three championship points in the A grade standings.
"It was an up and down meeting, but we certainly left with some positives which adds to my confidence as we head to the final round," said Dimmock.
"We struggled with bike set-up for the whole meeting until the last round of the day, and while it was a little late in the day to regain ground at that point, our perseverance made sure we didn't come away empty handed, instead banking three valuable championship points in the A-Grade standings.
"My starts are definitely improving which is very important for me as it has been a focus area this year, especially as we get closer to the Summer Series title meetings.
"The track on the weekend held up really well and as always the club put on a great day of racing for everyone involved, and I am really looking forward to the next round back at Kurri Kurri to round out the Winter Series and hopefully improve on last weekend's performance."
The Heffernan Motorsport Series is being held over ten rounds in 2015, with Dimmock set to contest all rounds as well as the Under 21 New South Wales Championships, the Under 21 Australian Championships and the Kurri Kurri Speedway Club Championship across the year.
Considered one of the best speedway development series in Australia, the Heffernan Motorsport Series provides competitors the chance to ride at different oval tracks around Australia while experiencing a high standard of competition against both domestic and international riders.
Races consist of four riders competing in heats before proceeding to A and B Finals, with champions crowned at the end of the ten events.
To keep up to date with James Dimmock, please go to https://www.facebook.com/JimmyDimmockRacing
Committed to reaching his ultimate dream of representing Australia in the World Championships, nineteen year old Speedway competitor James Dimmock is not only a racer 'through and through', but also an accomplished leader and public speaker despite his young years.
Racing since the age of four, James was ranked amongst the country's top five dirt bike racers before he decided to make the switch to speedway at the age of 17.
That same year – his last as a Marist College student – the Canberran was recognized through not only his appointment as a School Captain responsible for representing his school and regularly speaking to crowds of more than 2000, but also with prestigious awards for both leadership and community service.
With proven skills when it comes to both racing on the track and representing his supporters off it, James is now laser-focused upon building an international speedway career representing his beloved Australia on the world stage.
In pursuit of this dream, James is currently undertaking intensive training with three-time world champion Jason Crump while competing in a comprehensive race program in Australia as he makes plans to travel to Europe to begin an international assault.