Willowbank hosts biggest ever Eighth Mile event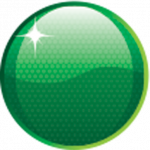 Willowbank Raceway has hosted the biggest entry field ever for the JP Racing Eighth Mile Drag Racing Series at the weekend.

On Saturday 26 April Queensland's premier drag racing facility played host to round two of the 2014 Series, with 139 racers coming from all over South East Queensland to compete.  Next up for Willowbank Raceway is round four of the Street Series, set to hit the track this Saturday (3 May).
"What a great night we achieved with the highest entry list the JP Racing Eighth Mile Drag Racing Series has ever enjoyed hitting the track at Willowbank Raceway," said Series Organiser John Winterburn.
"I would like to thank all of those competitors who made the effort and travelled many miles to get to Willowbank Raceway, and also our local racers for their continuing support and the officials who ensured a smooth running show."
Taking victory at the weekend were Bob Frawley (RD Williams Excavator Parts Modified), James Horan (Kenda Tires Drag Radial Showdown), Rodney Hansen (FG Loy & Sons Earthmoving Eighth Mile Outlaws), Alexis Barbeler (Diamond T Products Junior Dragster), Tammy Goldthorpe (Queensland Nameplate Modified Bike), Noel Green (Ice Slushee Super Sedan) and Neil Tschutura (John William Auto Sales Super Street).
Frawley was a popular winner in the RD Williams Excavator Parts Modified after taking some time away from the Series in 2013.
"I am very happy with the result, since the crash I had last year I haven't really competed in my own car and while I have been away the Series has definitely grown, there are more people involved and the competition is certainly very tight in the Modified bracket," said Frawley who won the 2012 JP Racing Eighth Mile Series in his bracket.
"I wasn't able to go to the opening round in Warwick as my daughter was holding her 40th birthday party in my backyard, but I thought I should head to Willowbank and see how we would go – everything just fell into place and we had a really good day.
"The car was brilliant, it ran right on the dial-in for almost every pass and we enjoyed a couple of really close runs.
"We took on Dennis Glanville in the final who has been out of his car for four years, taking the wheel of his daughter Sarah's car when she wasn't able to compete. It was like he had just got out of it last week, he fell straight back into it and it was a pretty close final, but ultimately I was able to get there first."
This weekend's 3 May Street Series event will see racers battle it out for Street Sedan, Street Bike and Powder Puff (ladies only) honours. Gates open at 4.00pm with time trials from 4.30pm to 6.30pm and racing from 7.00pm. Spectators can gain entry for just $20.00 for adults or $18 for students with ID, while children aged 13 and under gain free entry. Racer entry is $45 for the entrant and one other. For full information, go towww.willowbankraceway.com.au

The Street Series event will be followed quickly at Queensland's premier drag racing facility by the third round of the Queensland Drag Racing Championships (QDRC) as preparations continue for the FUCHS Winternationals (5-8 June), including the official Winters Warm-Up (31 May – 1 June).