Wilcard Miralles takes opening EJC victory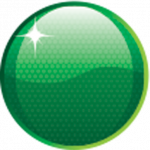 Marc Miralles took the opening win of the 2014 European Junior Cup, powered by Honda Racing, at Aragon in Spain today after eight typical laps of frantic racing on Honda's CBR500R machines.
The Spaniard has been racing in the Catalunyan 250 championship and raced at the 5.344km Motorland Aragon circuit as a wildcard but, immediately after the podium, stated his desire to continue for the rest of the 2014 campaign.
He was followed across the finish line by another Spaniard, Javier Orellana – the winning margin just 0.166s – while pole sitter Mika Perez made it an all-Spanish podium, crossing the line just one thousandth of a second behind Orellana.
Fourth and fifth places were also taken by Spanish riders – Augusto Fernandez and Ilan Fernandez (no relation) respectively – with Belgium's Angelo Licciardi rounding out the top six.
"I'm really happy to take this win," said Miralles after the race. "I had no idea that the standard would be so high and the CBR500R is really great fun to ride. I will do everything I can to compete in the rest of the championship."
2014 European Junior Cup, powered by Honda Racing
Round 1 – Motorland Aragon, Spain (5.344km – 8 laps), race result:
1 Marc Miralles (ESP)
2 Javier Orellana (ESP)
3 Mika Perez (ESP)
4 Augusto Fernandez (ESP)
5 Ilan Fernandez (ESP)
6 Angelo Licciardi (BEL)
7 Hannes Soomer (EST)
8 Paolo Grassia (ITA)
9 Jesper Hubner (SWE)
10 Josh Harland (GBR)
Championship points after one of eight rounds:
Miralles 25, Orellana 20, Perez 16, A Fernandez 13, I Fernandez 11, Licciardi 10, Soomer 9, Grassia 8, Hubner 7, Harland 6.
Next round: Assen, The Netherlands – 25-27 April