What a way to finish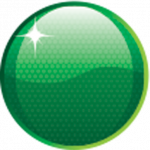 The season could have not ended any better for Blake Skipper after he scored a podium finish on the final night of the Queensland Easter Sprintcar series on Sunday night.
After the two opening nights at Toowoomba on Good Friday and Brisbane on Saturday were decimated by rain, teams returned to the Toowoomba Speedbowl under clear skies on Easter Sunday night.
He won his first heat and finished mid-pack in his second heat. This enabled Blake to line up from position 7 in the 35 lap A-Main.
At the fall of the chequered flag, Blake had crossed the line in third capping off a great result to end the season.
"The weekend in Queensland was much needed," Blake explains, "It gave us a chance to regroup and re-focus. It was just a good way to end the season in so many ways.
"Going up north is definitely a lot different. Everybody is there to race and they race hard which is what I've been needing myself. It's good being able to go up there and race with guys like James McFadden, Robbie Farr, Dave Murcott and all of the locals. They certainly push you to be at your best and it felt like we were definitely getting closer to being at our best.
"Finishing third is always something to smile about but to stand on the podium with Robbie and James is something I'll never forget. They are two drivers at the top of their game and the top of the sport and to be able to mix it with them was pretty unreal."
So now the long, cold winter begins to set in with the team using the winter break to prepare for season 2015/16.
"We will just treat the off season like any other. Just regroup and get everything ready again for next season where hopefully we can be at our best for the full season of racing.
"I would just like to thank everyone who has helped us this season. My parents, crew, my girlfriend Mikaela but most importantly my sponsors who make it all possible."
A season schedule for Blake Skipper Racing for the 2015/16 racing season will be released once finalised. That is expected to be around late-August. Stay connected to the Blake Skipper Racing Facebook page for the latest over the off season.
Blake Skipper Racing would like to thank the following sponsors for their support of the 2014/15 season;
Champion Spark Plugs
Bullant Performance
Fuchs
Wafflepod
Walker's Haulage
Onesteel
Awesome Racewear
Diamond Balustrades
Southern Fasteners
Abetta Glass Finish
Felsch Race Engines
Australia Wide Towing
K & W Skipper Constructions Pty Ltd