Walden's GWR team looking after four entries for Radical Australia Cup & SLS AMG in this week's Liqui Moly Bathurst 12 Hour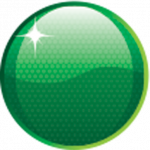 It has been a very busy time for Garth Walden and his team at Garth Walden Racing (GWR) in Sydney's west, as they busily make final preparations on cars they are looking after at this weekend's Liqui Moly Bathurst 12 Hour at Mount Panorama.
They firstly have the GWR prepared Mercedes-Benz SLS AMG GT3 to be driven in the round the clock race by Ash Samardi, Dean Grant and Max Twigg, where they are expected to be key contender's for the Gentlemen Trophy honours within Class A of the Liqui Moly Bathurst 12 Hour.
GWS will also have charge of four of the entrants competing in the Radical Australia Cup support races, and as such Walden will have with him a team of 20 to handle it, with 16 on the payroll and a further 4 TAFE students working for experience.
Walden has had an enormous amount of experience with the English built sports cars that were first introduced to Australia in 2007, having worked on them and raced them since 2008.
Included in his racing CV are three international races on three of the world's greatest circuits in 2011/12 driving Radicals.
Driving an SR8 Radical he finished second in a round of the 2011 Radical European Masters at the famous Spa Francorchamps in Belgian, and then went to Great Britain where driving an SR3 in a round of the Radical UK Cup finished third in what was a most impressive performance.
The following year he went to Austria for a round of the 2012 Masters in an SR8 and made it three podium finishes from three international starts when he stormed home for another third.
For this weekend the four GWR prepared Radicals are the #99 Industrie SR8 for Nicholas Kelly, the #26 Tilton Interiors SR3 to be driven by Kostinken Pohorukov, the #34 SR3 GT3 Factory entry for Victorias John Morriss, and another SR3, the #91 entry to be driven by Gordon Mellis.
On top of this, back at the GWR workshop Walden and his team are also working flat out preparing the 2015 Porsche Samardi will drive in this year's Carrera Cup, which kicks off at the Clipsal 500 in March.