Volvo S60 Polestar becomes Police car in Australia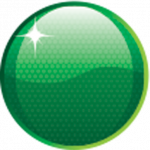 Volvo Polestar Racing V8 Supercars drivers Scott McLaughlin and Robert Dahlgren have officially handed over a high-performance Volvo S60 Polestar to NSW Police's Rose Bay Local Area Command.
The 350 hp/257kW S60 Polestar is capable of hitting 100km/h in just 4.9 seconds and is supplied to the police via a partnership with Volvo Car Australia and Trivett Volvo, Alexandria.
"When I was testing this car in the frozen north of Sweden, I never thought I'd be handing over the keys to one down here in Australia – let alone to the police!" said Dahlgren, who was instrumental in developing the car and fine-tuning its chassis.
Dahlgren showed Senior Constable Jonathon Stone, Sargent Mick Capon, and Acting Inspector Matt West around the S60 Polestar, highlighting its ground-breaking technology – like City Safety, Pedestrian Detection and Adaptive Cruise Control – while also detailing its high performance and sure-footed handling characteristics.
This is the second Volvo to be used by the police, following an S60 T5 in 2013. This high- performance S60 Polestar will be used as a support vehicle primarily within the community liaison division and not a first response vehicle.
As such it will be seen at local events like community fetes, festivals, and major sporting events including the Australian Open Golf, of which Volvo is a major partner. The previous Volvo placed with the police proved to be a great engagement tool with locals, as it served as a talking point and broke down barriers of communication between the public and Police.
"I thought the police might want to ask me about an unpaid toll, following the launch of our V8 Supercar back in February when I drove it across the Sydney Harbour Bridge," joked McLaughlin.
Following the handover, both drivers met with Dealership sales staff and technicians to give them an insight into the S60 Polestar, how Volvo Polestar Racing's first V8 Supercars Championship was unfolding, and what future races had in store for the team.