Volvo Polestar Racing to New Zealand for the ITM 500 Auckland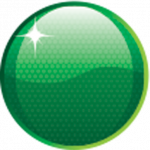 Volvo Polestar Racing drivers Scott McLaughlin and Robert Dahlgren have traveled to New Zealand for the fifth V8 Supercars race weekend of 2014.
The race takes place at Pukekohe Park Raceway, the home race of Kiwi McLaughlin where he claimed his first ever V8 Supercars victory last year.
"We had a win here last year and I think we can build on that this year. The car is really quick," said McLaughlin.
The team had a tough weekend in the previous race at Winton where both McLaughlin and Dahlgren suffered from technical problems as well as penalties. The main point from that weekend was that the Volvo Polestar Racing cars were right on pace with the top cars, with McLaughlin claiming pole position for the final race.
"We've had some reliability problems which I think we have sorted, time will tell and it is going to be a tough race format. We really need to get through Friday with practice, qualifying and race in one day and then build on for Saturday and Sunday. I think confidently that we should be fast straight out of the box," said McLaughlin.
McLaughlin and especially Dahlgren faces a tough race weekend with just a single practice session of 30 minutes ahead of qualifying and the first race on Friday.
"Having just 30 minutes of practice before qualifying will make it extremely difficult for me as I have never been at the track before. But it seems to be a really exciting track, I think this is more what I am used to, a very fast but also bumpy track with flowing corners. It is going to be a really tough but exciting challenge," said Dahlgren.
The first race of four races of the weekend starts 13:37 local time on Friday.
ITM 500 Auckland – V8 Supercars
Circuit: Pukekohe Park Raceway
Length: 2910 m
Lap record (V8SC): 0:56.0781, Greg Murphy 2005
Schedule
(Times in UTC +12H)
Friday 25/4
11:30 Practice 1 (30 min)
12:15 Qualifying – Race 1 (20 min)
13:37 Race 1 (35 laps)
Saturday 26/4
10:25 Practice 2 (30 min)
11:30 Qualifying – Race 2 (10 min)
11:50 Qualifying – Race 3 (10 min)
14:05 Race 2 (35 laps)
16:05 Race 3 (35 laps)
Sunday 27/4
13:00 Qualifying – Race 3 (20 min)
15:25 Race 4 (70 laps)
TV Coverage
Australia:
Europe:
Sweden:
Webstream:
Championship positions – Top 10
(9/38 races)
1 Craig Lowndes Holden Commodore 701 points
2 Mark Winterbottom Ford Falcon 673 (-28)
3 Fabian Coulthard Holden Commodore 658 (-43)
4 James Courtney Holden Commodore 609 (-92)
5 Jamie Whincup Holden Commodore 606 (-95)
6 Shane Van Gisbergen Holden Commodore 549 (-152)
7 Tim Slade Holden Commodore 473 (-228)
8 David Reynolds Ford Falcon 453 (-248)
9 Lee Holdsworth Mercedes E63 AMG 440 (-261)
10 Scott McLaughlin Volvo S60 406 (-295)
25 Robert Dahlgren Volvo S60 174 (-527)