Volkswagen Sweden backs to World RX teams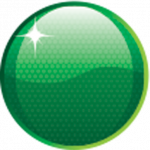 Two World Championship teams backed by Volkswagen Sweden will enter the 2015 FIA World Rallycross Championship presented by Monster Energy.
Topi Heikkinen (Finland) and PG Andersson (Sweden) will drive for Marklund Motorsport, while Johan Kristofferson (Sweden) and Tord Linnerud (Norway) will compete under the new-for-2015 Kristofferson Motorsport team (KMS).
Both teams were presented at a press conference staged in Stockholm today (Monday 16 March) which saw more than 50 media attend.
The Marklund Motorsport and KMS Team drivers will be competing in each of their own four-wheel drive Volkswagen Polo RX Supercars.
A further two Volkswagen Polo RX Supercars will also enter all five rounds of the FIA European Rallycross Championship (Euro RX).
Tommy Rustad will compete from Marklund Motorsport and Ole Christian Veiby will drive under the KMS team banner.
"Rallycross is the hottest motorsport just now, and we and our dealers think it feels incredibly exciting to be able to support a bid where two of Sweden's best teams are aiming at becoming world champion," explained Sten Forsberg, Manager of Volkswagen Sweden.
Jost Capito, Head of Volkswagen Motorsport, added: "The World Rallycross Championship enjoys increasing popularity: The races are compact, spectacular and varied.
"With Marklund Motorsport and Kristoffersson Motorsport, Volkswagen is represented by two extremely professional privateer teams who develop and race their Polo RX Supercars independently.
"The line-up and the calendar promise an exciting World RX season and we are confident that the Volkswagen drivers will be up there battling for races and the championship."
Martin Anayi, World RX Managing Director for IMG, who attended the press conference in Stockholm, concluded:
"It is an honour to welcome not only one but two Volkswagen teams to our growing list of World Championship teams competing in World RX this season.
"It's also very encouraging to see the continued growth of Euro RX as Veiby and Rustad will both fight for the European title in another two Polos.  Marklund Motorsport was very close to winning the Teams' Championship in 2014 and will be strong contenders for taking the coveted title in 2015.
"Both teams have a very strong driver line-up: Heikkinen won our Belgian RX round last year and finished runner-up in the World RX Drivers' Championship while Johan Kristofferson secured second place at the same event."