V8 Supercars unveils Braille as battery supplier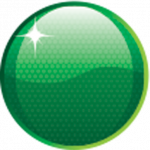 Braille, a world leader in battery development, has been confirmed as the control lithium battery supplier for the V8 Supercars Championship until at least 2016. 
The industry leader which supplies batteries for Formula 1, IndyCar and NASCAR, will provide V8 Supercars with the Braille B128L Lithium Ion Phosphate battery. 
The state of the art patented technology offers up to 65% weight reduction and can also increase the battery's useable energy by 300%. 
The battery is environmentally friendly and fully RoHS (Restriction of Hazardous Substances) compliant, containing no lead or acid – making the battery serviceable and dramatically increasing its lifespan.
V8 Supercars General Manager of Motorsport Damien White said the Braille control battery was a great addition to the V8 Supercars. 
"The Braille battery has great advantages for our race teams and proven results at the highest levels of world motorsport such as V8 Supercars," said White. 
"The battery offers increased life and reduces weight. It is also considered a more environmentally friendly product which complements the renewable United Petroleum E85 fuel blend." 
Ian Allt from Braille Battery Australia said the world leader in racing batteries was excited about partnering with Australia's premier motorsport category. 
"Our corporate promise of 'LIGHTER, STRONGER, FASTER' basically tells our story," said Braille, "and we are excited about bringing this new world of automotive power storage to the V8 Supercar category."
Braille has extended this world leading technology to everyday vehicles, producing race-inspired batteries for everything from a motorbike to heavy machinery.