V8 Supercars doctor Carl Le's inspirational story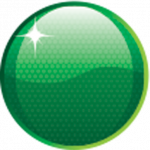 Dr Carl Le, the V8 Supercars Permanent Medical Delegate, has completed his first Ironman event in Melbourne.
One of 2500 competitors entered, Dr Carl's is an inspirational story.
In November 2012, Dr Carl had chest pain when he arrived in Abu Dhabi for the combined V8 Supercars & Formula 1 event.
He was then diagnosed with coronary artery disease of the heart.
"At 44 years of age, and with no real risk factors apart from being overweight, I could not believe that I was at risk."
After returning home to Melbourne and having stents inserted, Dr Carl set about changing his life.
"In January 2013, I started walking just 45 minutes a day. I then started to run and I remember coming home one evening and telling my wife that I had just run 5kms – which I had never done before.
"Then I ran 10km, 21km, and then ran a full marathon (42.2km) by myself in August 2013."
"I was also running every circuit that V8 Supercars races on. I even managed to run around Mt Panorama that year."
"It was then Will Davison who asked to come up to compete in the Noosa Triathlon.
"I thought I'd better start learning how to swim so that I could take him up on his offer."
Dr Carl went on to compete in local triathlons over the summer and finished the 2014 season by completing two half-ironman length events – Challenge Melbourne and Ironman Geelong 70.3.
He then set his sights on the 2015 Ironman Melbourne.
This was held on Sunday, March 22, and Dr Carl was one of the 2500 triathletes who lined up on Frankston beach for the 3.8km swim.
He went on to ride 180km and run a full marathon to earn the title of Ironman.
"Looking back at my previous life, I wasn't looking after myself properly. I think that two of the biggest risks for heart disease that effected me were sedentary lifestyles (not moving enough) and a high sugar intake."
His message is a simple one; "You don't have to do an Ironman, but just get out there and keep moving."
Dr Carl will be resuming his role as the V8 Supercars Permanent Medical Delegate – looking after the V8 Supercars drivers at Symmons Plains this weekend.
Messages received when Dr Carl finished his Ironman in 13.5 hours, via social media:
Will Davison (Driver Erebus): @Dr_Carl Congrats Carl, absolutely incredible effort. Inspirational stuff!
Tim Slade (Driver SCA): Well done mate!
Tim Blanchard (Driver LDM): Well done! Huge effort.
Cameron McConville (Driver Carrera Cup, fellow Ironman): @Dr_Carl you ARE and IRONMAN!!!!!
Greg Rust (Media): congrats mate. Outstanding!
Riana Crehan (Media): MASSIVE congrats to @Dr_Carl I'm so in awe of what u achieved today. The commitment in the last yr is incredible with ur job & busy life.
Chris Clark (Principle Team BOC): Carl you are awesome! Well done!
Anton De Pasquale, Tony D'Alberto, Ant Pedersen, Scott McLaughlin, & Fabian Coulthard also congratulated Dr Carl on becoming an Ironman.