V8 sponsor Crimsafe acquired by Private Equity Firm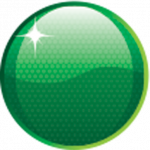 Crimsafe, the long time backer of various forms of motorsport, has been acquired by a subsidiary of Sydney Private Equity Firm, Oceania Capital Partners.
Crimsafe has been involved for many years in what is now DJR Team Penske through sponsorship and later an investment by Crimsafe founder, Steve Brabeck. Brabeck over more recent times has used a relationship with multi World of Outlaws Champion, Donny Schatz and Tony Stewart Motorsport to gain a foothold for Crimsafe in the US market. It is also a Platinum Partner of leading motorsport website, Speedcafe.com.
"Having developed Crimsafe from its very beginning to become a renowned market leader in the space of the last 20 years, my co-founder, Peter (Bouma) and I are pleased to hand the stewardship of Crimsafe over to Oceania Capital Partners," said Brabeck.
Brabeck will stay on with Crimsafe for a period of up to six months to ensure a clean transition for staff, customers and the 120 licensees the business has.
Crimsafe was started 20 years ago on the Gold Coast by Brabeck and partner, Peter Bouma and has become widely renowned as the leading innovator in its market segment, something that was critical in the acquisition by OCP, according to OCP Executive, Michael Jacobson.
"Through its extensive network of professional licensees and strong branding, Crimsafe has positioned itself as the leading supplier of security screens and components in Australia," said Mr. Jacobson. "Independent testing conducted by the University of New South Wales has verified that Crimsafe's products are the strongest available in its product category."
Bouma is delighted with the outcome.
"Both Steve (Brabeck) and I are confident that OCP can take Crimsafe from strength to strength in the future," said Mr. Bouma. "Importantly, the transition in the immediate term will be seamless for everyone involved. We're excited for all of our staff, licensees and customers as to what they can do for the brand."
Crimsafe adds to the diversified interests of Sydney-based Oceania Capital Partners, which includes investments in media, information technology and credit management in Australia and New Zealand.