Utes, utes and more utes at Timaru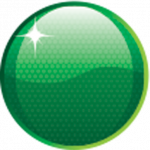 Utes, utes and more utes will headline a weekend's of racing at Timaru Raceway when two of New Zealand's leading national classes come to town, March 7-8.
The 'March Muscle Madness' event will be headlined by the UDC V8 Ute's and the wildly exciting Ssangyong Racing Series. Joining them will be a host of local support classes such as Mainland Muscle Cars, NZ Six, and the OSCA/Sports Saloons.
For the UDC V8 Utes, one of the country's most action-packed and tightly fought racing series, it is back again for an eighth season, and once again this time around the season promises an incredibly tight fight for championship honours and South Island fans starved of their V8 ute entertainment in recent times can look forward to some awesome racing when the utes return to Timaru for the first time in four years.
With dominant 2014 champ Kris 'Killa' Walton focusing his 2015 efforts in his home country of Australia, the 2015 UDC series is wide open and it could be any one of a number of drivers who scoop the honours in this six round series, it could be Holden or a Ford and it could be a winner from this side of the Tasman, or the other!
Brett 'The Scud' Rudd arguably starts the season as the title favourite. A race win in 2014 eluded the quiet but hugely talented racer, but in the second half of the season he was fully competitive and several times led Walton impressively as they gapped the rest of the 400hp racers.
Heading the charge after him are likely to be Ford drivers Mason 'Chuey' Barbera, Mike 'Buzz' Lightfoot and Sam 'Bazza' Barry. All have the basic speed to win races and showed that frequently in 2014. Barbera is young and simply needs seat time, but will just get faster and faster with each race and event. Lightfoot needs consistency as he has both the speed and the ability to take big hauls of points at any round. Barry will have matured after a first season in the UDC V8 Utes last year in the Bel Group Ford when he took a popular race win in the final round, and he can be expected to win races more regularly this time around.
Lurking in the mix is Peter 'Kaos' Ward in his Ward Demolition Holden, and he too will be looking for consistent results to put together a championship challenge.
Back for 2015 are the Kernohan father and son team of Dave and Jeff in the KCL and KCH-backed Ford Falcons. Both showed the speed in the early part of the 2014 season in some tough races where they both mixed it with the best and came out ahead.
Back also is James 'Huggi' Urquhart in the Mitre 10 Trade Holden Commodore. After a disastrous early season in 2014, a more mature Urquhart returned for the last races and impressed with speed and consistency in a freshly rebuilt ute.
At the other end of pit lane, the SsangYong Racing Series (SAR) make their first visit to the south island, for round 5 of their inaugural championship season.
The new series featuring SsangYong's Actyon Sports Double Cab Ute has been created to deliver affordable and exciting motor racing, with a number of redeeming differences – affordability, accessibility and the celebrity factor.
SAR is a controlled category, all utes are exactly the same spec, no variations – so it will come down to driver ability on race day. The Actyons are powered by a 2.3 litre Mercedes-Benz petrol engine driving the rear wheels through a five-speed manual gearbox and open differential, with the suspension lowered to improve handling.
The series has been designed specifically to attract everyday people, both male and female, with a penchant for adventure and the desire to give motor racing a crack.
The Ssangyong Actyon Racing Series is accessible to drivers of all levels, from the beginner to the more advanced, but is restricted to amateur drivers. The race format will consist of three races over a two-day weekend. A qualifying session will determine the grid for the first race, the second race will be reverse grid and for the third race the grid will be determined by a marble draw.
SsangYong NZ Chairman Rick Cooper, said "Round Four proved to be a pretty challenging round for many of our drivers. However, this is what this Series is all about – providing these talented guys and girls with some genuine racing experience so they can develop their skills, chase their dreams and become the future of NZ Motorsport. We are very proud to be doing our bit to help them realise their potential."
As many as 30 SAR utes have competed over any one weekend, with drivers competing for the Sir Colin Meads Cup. After four rounds completed, the SAR is currently lead by Christina Orr, followed by Daniel Connor and Rowan Shepherd.
Where: Timaru International Motor Raceway, 418 Falvey Road, Timaru.
When: March 7-8 2015. Gates open 8.00am daily
Prices: Saturday $10.00, Sunday $20.00, Weekend Pass $25.00 – Children 16 and under free if accompanied by an adult.