UDC V8 Utes promise closely fought title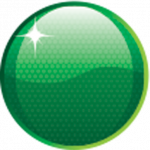 The country's most action-packed and tightly fought racing series is back again for an eighth season.
This time around the UDC V8 Ute season promises an incredibly tight fight for championship honours and South Island fans starved of their V8 ute entertainment in recent times can look forward to some awesome racing when the utes return to Timaru for the first time in four years.
With dominant 2014 champ Kris 'Killa' Walton focussing his 2015 efforts in his home country of Australia, the 2015 UDC series is wide open and it could be any one of a number of drivers who scoop the honours in this six round series, it could be Holden or a Ford and it could be a winner from this side of the Tasman, or the other.
Brett 'The Scud' Rudd arguably starts the season as the title favourite. A race win in 2014 eluded the quiet but hugely talented racer, but in the second half of the season he was fully competitive and several times led Walton impressively as they gapped the rest of the 400hp racers.
With time out and his batteries recharged, Rudd could well be the man to beat this time around in the immaculate Pallett Supplies Holden.
Heading the charge after him are likely to be Ford drivers Mason 'Chuey' Barbera, Mike 'Buzz' Lightfoot and Sam 'Bazza' Barry.
All have the basic speed to win races and showed that frequently in 2014. Barbera is young and simply needs seat time, but will just get faster and faster with each race and event.
Lightfoot needs consistency as he has both the speed and the ability to take big hauls of points at any round.
Barry will have matured after a first season in the UDC V8 Utes last year in the Bel Group Ford when he took a popular race win in the final round, and he can be expected to win races more regularly this time around.
Lurking in the mix is Peter 'Kaos' Ward in his Ward Demolition Holden, and he too will be looking for consistent results to put together a championship challenge. Always spectacular and a proven performer in the wet, a few early season wins would set Ward up nicely for a shot at the championship.
With Barbera moving into the number 16 ute seat for Peters Motorsport, his number 6 Ford ute will be driven this season by Kirk Shier, a new rookie motor racer and entrant to v8 ute racing from Australia.
Shier's in the right team and it will be interesting to watch his progress.
Back for 2015 are the Kernohan father and son team of Dave and Jeff in the KCL and KCH-backed Ford Falcons. Both showed the speed in the early part of the 2014 season in some tough races where they both mixed it with the best and came out ahead.
2015 could be a big year for the Turangi racers. A win or two early on and he could easily propel either of the Kernohans into a fight for the series.
Back also is James 'Huggi' Urquhart in the Mitre 10 Trade Holden Commodore. After a disastrous early season in 2014, a more mature Urquhart returned for the last races and impressed with speed and consistency in a freshly rebuilt ute.
Like Ward, Urquhart is utterly fearless and happy to mix it with the other racers on lap times and close racing.
A breakthrough win at Hampton Downs in 2014 showed exactly what he is capable of when everything is right and it will be fascinating to see how Huggi goes in 2015, especially if he can carry over his late season 2014 form to this campaign.
Matt Spratt joins the action for his first full season after an introductory campaign in 2014 in the ex-Chris Hanley Holden.
He showed early signs of form and can be expected to make a step up to the regular mid field at least in 2015.
Simon Ussher meanwhile, made a sensible and circumspect start to his V8 ute racing career but like Spratt, will feel more confident going into a full campaign in his ex-Simon Bernie Ford Falcon.
Expect solid results and regular finishes from both of these guys.