Tulloch to pilot brand-new Camaro GT3 in Highlands 101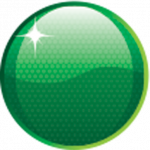 Southland's Ian 'Inky' Tulloch is creating another piece of local motorsport history with the brand-new Camaro GT3 race car he's importing into New Zealand to contest key events such as November's Highlands 101 endurance race.
Tulloch, the former Mayor of Mataura and Gore District and a successful businessman, has won numerous national and Australian motor racing titles in his four-plus decades of motorsport, including seven super truck championships.
Often the successes came in race cars built by his own team, Tulloch Motorsport.
Having contested Australia's famed Bathurst 12 Hour Race and also taken victory in a one-hour enduro at Teretonga in March, Tulloch has a growing interest in endurance racing and earlier this year took the opportunity to test drive a 650 hp, 7.9-litre V8 Camaro in Italy.
"The Camaro GT3 is built with the reliability for endurance racing," says Tulloch.
"That's why it appealed to me. It's very predictable to drive, with great handling, brakes and power.
"I also have a strong personal connection with Camaro, having won my first championship in a Camaro, the NZ GTX saloon car title, in the late 1970s."
Tulloch says watching last year's inaugural Highlands 101 confirmed his thoughts of racing more enduros.
"I certainly got itchy feet watching the 101 last November and I know a few of the Australian GT Championship guys like Rod Salmon with whom I've contested the Bathurst 12 Hour.
The enduro guys tend to be good group of racers with lots of racing experience, and there's a really supportive team atmosphere. It's also one form of motorsport which I haven't focused on before, so that lends a certain appeal too.
"I can see that endurance races will continue to rise in popularity with events like the Highlands 101. These events offer great racing for fans to enjoy, especially with the array of exotic cars we see in races like the 101.
And in terms of racing a GT3-spec car, it's fantastic to think you can race it anywhere in the world where GT3 races are run; you've also got a wider market should you ever wish to sell it."
There are only four Camaro GT3 cars in the world, all produced by German GT racing specialist Hans Reiter, founder and director of Reiter Engineering which has around 100 customers in Europe, America and Asia competing in Reiter-built Lamborghini GT race cars.
In 2013, Reiter established a new division, Sareni Camaro, to transform the world-famous American muscle car to a trendsetting GT racer. The Sareni Camaro is currently competing in ADAC GT Masters series and the Blancpain sprint series in the UK with some success.
The fact the Camaro GT3 utilises a well-proven race gearbox with its Holinger 'speed shift' system and a rear-end very similar to a V8 Supercar also appeals to Tulloch.
The Camaro is being imported for Tulloch by Justin McMillan, head of M-Motorsport, who is the agents for Reiter Engineering in Australia.
McMillian will provide engineering support to Tulloch and coordinate a stock of spares for the Camaro; he also runs a Reiter Engineering-prepared Lamborghini Gallardo in the Australian GT Championship.
Tulloch's Camaro GT3 will be only the second example to be raced by a team other than Reiter's and should be a sure bet to be fast enough to be on the Highlands 101 starting grid among the Audis, Porsches, Ferraris, Lamborghinis, McLarens and Aston Martins more commonly seen in the GT sports car categories.
"If everything goes to schedule the Camaro will be in New Zealand in early September," Tulloch says. "It's already had some track time before it was packed into the container in Germany, but I may not get much time in it myself before the first event we hope to contest in September."
Tulloch's goal is to get to grips with the Camaro before he prepares to qualify for the Highlands 101 in November. He says may also contest some or all of next year's Australian GT Championship.
November's Highlands 101 race features a modern take on the famous Le Mans running start and compulsory pit stops for the two drivers in each of the race cars as they vie for the chequered flag at the end of 101 laps, or around three-and-a-half intense and gruelling hours, on the 4.1 kilometre Highlands circuit.
The Highlands 101 event schedule includes the 101-lap endurance race as well as the final round of the Australian GT Championship season, presented by Pirelli, plus racing from other categories such as the new Euromarque class created by Highlands which features 30-40 cars contesting three 10+1 (or 11-lap) races.