Triumphs and Minis Highlight MRA All British Meeting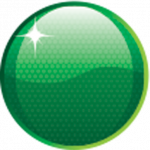 One of Wakefield Park's most popular one-day events, the annual All British meeting will be conducted at the Goulburn circuit this Sunday, 29 June along with the third round of the very popular MRA (Motor Racing Australia) series.
The regular MRA categories for the meeting include Super TT, Mazda MX5s, NSW Excel Racing Series, Regularity and Minis.
The All British event also features races for Sprites, MGs and Triumphs, with all British cars at the meeting to also combine in a "Best of the British" 10-lap feature race.
Triumph, one of the best known British manufacturers, has a distinguished history in motoring, beginning when its 1.4 Litre 10/20 was built in 1923. Triumph continued for many decades, producing popular cars including the Dolomite, Stag and TR7.
Long-time Triumph enthusiast Howard Glinn will be driving his Dolomite in the event, and he explained what the All British meeting means to Triumph owners/drivers.
"Our club has probably 15 members that compete in Lap Dash events through the year, and then 16 others that race various styles of Triumphs with differing degrees of modification," Glinn said.
"Certainly in NSW, these cars could never compete in the same race and generally never on the same program, because some are sedans, some are sports cars, and some have historic log books."
"To have an all-Triumph race, where all the owners can race at the same time, is very popular."
Among those entered thus far include a Triumph 2000, TR6s, TR7s, TR7 V8s, GT6, TR3A, Spitfires and Glinn's Dolomite.
"The cars vary from road registered original cars, through to some heavily modified cars including a turbocharged 4 cylinder Dolomite and a Rover V8 turbocharged Dolomite, so some widely varying lap times can be expected, from 1:08 to 1:29," Glinn said.
"Many of the drivers have a lot of experience, and the Larmour Boys have run the ex-Ron Hodgson works cars for nearly 30 years, winning the Improved Production series one year."
Drivers have come from all over NSW, while four have made the journey from Victoria: Bruce Astbury in his Triumph Spitfire, Chris Swingler (T127), Ian Watt (2.5 Pi Mk2) and Kevin McCluskey (TR7).
Three drivers are also making the trip from South Australia: Roger Lange (GT6), Trevor Lindsay (GT6) and Rod Carey (TR7). There is also female representation with Sue Tahir in her TR7.
Among the earlier cars in the field are the TR2 of John Lamond and TR3A to be driven by Andrew Gibson.
For spectators, one of the most entertaining events will be Race 2, which features a reverse grid handicap event, with the times staggered so that all cars will finish the race at around the same time.
Another category bound to attract interest at the meeting is the Mini Racing Series.
When it was introduced to the world in 1959, the Mini's lightweight design and nimble handling immediately made it the weapon of choice for many racing drivers. A Mini Cooper S even won Bathurst outright in 1966, in the hands of Bob Holden and Rauno Aaltonen.
55 years later they are just as popular, and a strong contingent is out in force for the All British meeting.
Lithgow has always been the home of Mini racing in Australia, and the latest from the coal city to get into racing with the front wheel drive flyers is Lee Evans.
A very talented driver, Lee is the son of Steve Evans, a long-time racer who has driven many a race car, and this weekend the second-generation racer will be one of the drivers to beat.
The 27-year-old Evans made his racing debut in 2011 aboard a Cooper S, at the time a spare car sitting in his father's workshop.
The Evans team then built a Mini Sports Sedan out of a shell owned by another Mini racer Rocky Canto – father of V8 Supercar driver Dean Canto – and in its maiden outing at Historic Winton in May, Evans finished second behind vastly experienced Mini racer Henry Draper.
The Mini Sports Sedan has since been fitted with a more powerful 1380cc motor, and Evans is confident of a strong showing this weekend.
"It's really brand new, and should do well at Goulburn. I think we'll be up there near the front, but I expect Linda Devlin to be the hardest to beat," Evans said.