Triple Eight launch exciting driver development programme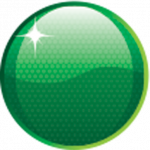 Triple Eight Race Engineering, the most successful team in British Touring Car Championship history and prominent GT race team, has today launched a new initiative, Triple Eight Driver Development (TEDD), to improve drivers young and old on and off the track as they seek to advance and achieve their motorsport goals.
The elite performance unit will predominantly focus on helping drivers such as BRDC Rising Star and reigning British GT4 Champion Ryan Ratcliffe, build the experience to bridge the gap to the highly popular GT3 category from series such as the GT4 category of the Avon Tyres British GT Championship, the multiple Ginetta series, the Aston Martin GT4 Challenge, as well as other leading national series.
Currently, just over 30,000 racing drivers are registered by the MSA in the United Kingdom and with more and more drivers migrating to GT racing and in particular the GT3 category, TEDD hopes to build on this popularity. The TEDD programme, which covers improvement inside the car and out, is tailored to each individual driver's needs and aimed at both young drivers seeking to advance and build a career in GT and sports car racing, as well as gentleman drivers keen to close the performance gap to their chosen professional team-mates.
"Drivers are under pressure to perform instantly in a race weekend scenario, often in cars they've never driven before," said Triple Eight Team Principal, Ian Harrison. "That puts them in an unrealistic position, and we've seen in some series that can be a safety concern too. It's unrealistic to expect someone who has the funding to get into a GT3 car, to naturally have the race craft and setup experience required to understand how to drive quickly and develop that pace to suit each circuit they visit.
"Over the winter, drivers came to us who were looking at GT3 and more often than not, they were being offered a race programme by other teams that were solely race weekends only. GT3 isn't a club racing category, it is a professional level of motorsport across the world. The gap from the variety of feeder series that filter into it is vast; they simply don't prepare a driver adequately enough for GT3 racing.
"We took on Ryan (Ratcliffe) earlier this year under TEDD and he is getting the opportunity to grow and develop in one of the best GT3 cars available, the BMW Z4. More often than not drivers will be expected to bring significant funding for a single digit amount of race weekends with little or no hope of getting a podium. What we have with the TEDD programme, is a greater level of track time, initially in a testing environment. Our experienced drivers and engineers are on hand to educate and help grow the TEDD driver away from judgemental eyes and external pressures. The lessons learned and the experience gained from this test programme are then put into use at selected races".
New Additions to TEDD
Following the news in February that reigning British GT4 Champion Ryan Ratcliffe had signed with Triple Eight; the Banbury-based team can also today confirm the signing of two further drivers, Flick Haigh and Ron Johnson.
Joining with immediate effect, Haigh will combine a campaign in the VdeV Endurance Series partnering Sarah Reader, with a detailed development plan designed with Triple Eight. The 29 year-old has already begun her robust programme with the team, which kicked off with an outing at the home of British motorsport, Silverstone, just over a week ago.
The Marlow-based former 2009 Caterham Classic Graduate champion has an impressive record in one-make series over the past eight years and after outings in the Britcar Championship and a top six class finish in the Dubai 24 Hours last year (with Ratcliffe and fellow Triple Eight racers, Joe Osborne & Lee Mowle), Haigh has her sights fixed firmly on developing over the next twelve months to be a competitive GT3 racer.
"After a pretty heavy crash at Oulton Park last season I reassessed my racing," explained Haigh. "It's been good to demonstrate my pace in Caterhams, but I really needed a new challenge and felt that if I was going to keep racing, I really needed to push-on and improve. I want to challenge for titles, and as a young female racing driver, I think I am a relatively unique quantity and I want to make the most of it.
"GT racing is a logical step for me and if you package yourself well you can forge a career there. First things first I need to re-think my style that has inherently been crafted in light weight machinery and short sprint races. Continuity is a big factor and something I'm going to be working on with the TEDD programme. It's great to be involved with a team of the history and quality and I'm hoping to set high standards both on and off track."
A further addition to the TEDD squad is London-based racer, Ron Johnson. After three full seasons in the highly competitive Avon Tyres British GT Championship in Corvette and BMW machinery, Johnson has taken a year out of competitive action to re-assess his targets after coming short of his goal of becoming a podium challenger.
Successful outings in GT Cup showed Ron had pace and could challenge for a race victory, but the 56-year-old head of Oilfield Production Consultants is open about his ability and doesn't hide his desire to improve, a quality that attracted the TEDD team.
"I've enjoyed my racing over the past three years, but am by no means at the sharp-end of the gentleman driver grid," admitted Johnson. "With more importance being placed on the gentleman driver's pace and ability to produce a quick lap again and again, I think working with a team of the quality of Triple Eight will help me find those components I need to improve.
Johnson continues: "I've been lucky enough to work with great people at both Speedworks and Barwell Motorsport, but I need to get the most out of my racing and focus on my progression. I met with Ian and the team and like what I saw. I plan to test a few different GT3 cars this year, and I'm looking forward to getting behind the wheel of the Z4 again in the next couple of months. You never know, you might see me on a grid again before the year is out; I certainly miss the race weekends!"