Toyo takes Japanese drift crown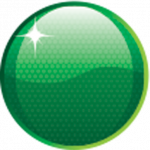 MEDIA RELEASE: Team Toyo Tires Drift driver Masato Kawabata has claimed the 2015 D1 Grand Prix Championship in Japan, his third D1GP championship victory.
Driving the 1000-horsepower 35RX D-Spec Nissan GTR to another series victory with Toyo Proxes R1R, a dominant season performance saw Kawabata claim the 2015 series with an uncatchable accumulated points lead.
With two wins and two podium victories from five D1GP rounds, and an outright victory against top US and international drivers in Formula Drift Japan, Kawabata clinched victory with another spectacular performance during the fifth and penultimate D1GP round at Toyo Tires' home round of Osaka, on Maishima Sports Island.
Three-time champion Kawabata humbly accepted the series win during post-race interviews.
"I'm happy to be the series champion in Osaka!" he said.
Japan's pre-eminent drifting competition, D1GP showcases driver technique and mechanical resilience. Points are awarded to drivers for speed, angle, proximity and style.
Judged single 'tanso' runs are followed by duelling side by side 'tsuiso' battle runs, with victors progressing to top 16, top eight and then final rounds.
Toyo Tyres Australia Technical Manager Steve Burke said D1GP is a proving ground for the Toyo Proxes range.
"It seems counter-intuitive but grip is absolutely essential to drift. Extreme barely begins to describe the effect of the sport on tyres; D1GP drivers push harder and Masato Kawabata is the best and most demanding drift driver in the world."
"Kawabata's victory is testament to the performance of Toyo Proxes R1R, an off-the-shelf road tyre that performed through wet and dry conditions."
A week earlier Toyo Tires also claimed victory in the Russian Drift Series with sponsored driver Evgeny Ruzheynikov capturing the 2015 series championship crown.
The final D1GP round will run on October 24 and 25 in Tokyo, where Kawabata's Team Toyo Tires Drift team mates will battle to maintain their series dominance.