Top Fuel Motorcycle fireworks expected in Sydney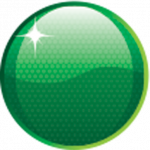 The X-Champs this weekend will see a maximum hit of nitro as eight Top Fuel dragsters and 10 Top Fuel Motorcycles take the track at Sydney Dragway.
For Top Fuel Motorcycle, the X-Champs will mark Round 3 of the ANDRA Drag Racing Series with the first two rounds coming all the way back in January.
Understandably the teams can't wait to get back in the saddle as Chris Porter, Chris Matheson, Mark Drew, Gavin Spann and Leonard Azzopardi lead an all-star cast and fellow competitor Phil Parker expects it will be a quick field.
"It is great to see Mark Drew back on the road, and with Chris Matheson, and Lenard Azzopardi it will be a fast number one qualifying spot," he said.
"It is a tough field with seven of the 10 bikes having run in the six second zone. Qualifying will be tough and we love it when we have to work for a place in the field. I would expect at least four or so bikes to qualify with a six second pass."
"To qualify, it could be a fast bump spot and we will be working hard to make sure we are above it."
Parker himself put down a 6.58 at Sydney Dragway this time last year and could be a dark horse to shake up the field if he can reach those heights once again.
"The whole crew and I are keen to repeat these numbers and get in the top half of the field, that would be a very big achievement for us."
"Preparations are coming down to the last minute with crankshafts and conrods for the second motor arriving this past Monday. But we will be ready."
Multiple Top Fuel Motorcycle champion and current record holder, Chris Matheson, has been quietly working with his Nitro Voodoo crew, as he continues to recover from his high speed (370 kph) crash at Sydney Dragway 12 months ago.
Over the Easter weekend at Willowbank Raceway, Matheson ran exhibition passes, struggling with set up but still managing to run a 6.16, with an early shut off at 202 mph.
That pass was the quickest ET in Australian Top Fuel Motorcycle racing since Matheson competed in May last year at Sydney Dragway, where he ran a 6.098.
Matheson said he was hoping to better his previous bests of 6.04 at 241.8 mph, however, it is still a little too soon to run out the back door, until he is back to 100 percent.
"We used the Santos Super 3 Extreme event as a test session in the lead up to the X-Champs, which will be lots of fun," he said.
"My guys have been working hard on setting up the new bike and it's nearly 100%. I'm very confident we will run hard and will make the field in Sydney."
The X-Champs commence this Friday May 2 and continues through Sunday May 4.