Top 10 for Streets in ASBK opener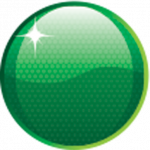 T& J Racing duo Tayla and Jacob Street completed a wonderful weekend at the opening round of the 2015 ASBK Championship, both finishing inside the top-10 of the Moto 3 / 125GP class at Phillip Island.
With limited preparation stepping up into a new category of racing in 2015, the result was a glimpse of what is to come for the duo, and the weekend showcased the natural ability that each rider has on the bike.
From her three races over two days in the class, Tayla finished in eighth spot overall from a field of 18 riders, notching up a 13th, 9th and 11th from her three races.
Jacob finished the opening ASBK round in 10th overall, after finishing 12th, 10th and 14th from his three races.
Determination and consistency proved to be extremely important on the technical Phillip Island Circuit – and despite the challenges on the bike the pair worked hard to get important points in all three races.
Tayla Street – 8th Overall (13th, 9th and 11th)
"In the first race I didn't go so well, I'm still learning the bike. I didn't get a good start so I just had to come through the field and pass other riders.
"In race two it was a little bit hectic because I was still coming through the field, and I didn't get a very good start, but I still managed to pass a few riders, shaved a second off my time and moved into ninth.
"Race three was the best race of the weekend. I had an awesome battle with Daniel Wilson – we made some crazy passes and he did end up winning in the end but it was awesome riding.
"It was an awesome weekend, it was just hard to adjust to the track really quickly with the bike. I learnt that you need to pick your lines quickly, tack onto the back of faster riders and really watch what they do – be a ghost."
Jacob Street – 8th Overall (12th, 10th and 14th)
"The first race was a bit of a shock for me. I didn't have the best start but I managed to pull some good times in.
"In race two I found that I had a better start. I had been getting some coaching techniques and also had been working on my corner speed and breaking techniques that helped me run better in the pack"
"Race three wasn't the best race, but I got the best start of the weekend which I was pretty happy with."
"I was pretty happy finishing top ten for the weekend, which is a pretty good achievement on my second ride on the 125 at Phillip Island in the senior class of an Australian Championship."
Don Street – Team Manager
"Considering it was only the second opportunity for Jacob to ride the bike at Phillip Island, he dad a fantastic job.
"For Tayla to get there, and pick up the pace as well as she did, at her first experience on the 125 at Phillip Island was just amazing.
"Phillip Island is always a difficult track because there's nothing else in this country the represents what Phillip Island offers – there are so many corners on the circuit which are 100% throttle position, and this is not something that can be replicated at other circuits.
"Realistically to come away with both inside the top ten is an awesome result"
The team now heads to the Victorian Interclub Road Race Series at Phillip Island on 15 March.
– Ends –