Times tumble as qualifying begins at Fuchs Winternationals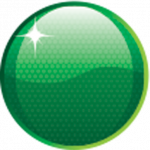 MEDIA RELEASE: Day two of the Fuchs Winternationals has been run in perfect weather conditions, with the first of three qualifying sessions for the professional brackets and also qualifying action for all sportsman brackets held this afternoon at Willowbank Raceway.
Currently top qualified in the pro categories are Phil Lamattina (Top Fuel), Steve Reed (Top Alcohol), John Zappia (Wallace Bishop Jewellers Top Doorslammer), Aaron Tremayne (Pro Stock), Mark Drew (Top Fuel Motorcycle) and Maurice Allen (Pro Stock Motorcycle). Qualifying for all brackets will continue tomorrow (Saturday 6 June) with two further sessions to be held for the professional brackets between 1.00pm and 5.30pm ahead of Sunday's race day.
Amongst the qualifying action enjoyed by race fans under beautiful blue skies, 17-time national champion Gary Phillips endured a tough crash in Top Alcohol severely damaging his Lucas Oil Products Funny Car.
Ben Bray made his comeback to competition following his big crash at this same event 12 months ago, and the now eight-time champion John Zappia set the quickest elapsed time ever set in Top Doorslammer at this venue with a 5.730 second pass in the Fuchs Striker Crusher and Screening Monaro.
Phillips' wild ride started with a broken oil feed line off the start, with his Funny Car coming into contact hard with the wall from the left hand lane, before impacting it a second time with the body coming off the car (as they are designed to in an impact) and landing on the track wall.
Phillips was checked and cleared by medical staff on-track, but his wife Debbie was transported to the P.A. Hospital for checks related to blood pressure following the incident.
"The car broke the oil feed line that goes to the data unit right off the start and it squirted oil under the tyres, and that was all she wrote – when she drives on one wheel it is not fun," said Phillips, who is also entered in the Top Doorslammer bracket this weekend.
"It jammed the fuel shut off and that was why the car wouldn't turn off, but I am completely fine – we are at the forefront of safety and I am as good as gold. I would have jumped straight in the Top Doorslammer and run that right after, I was ready to go, but with Debbie I needed to see how she was and now we will wait to see how she is before we make a decision on what to do tomorrow, as she is the driving force behind both of these cars and this team."
In Top Doorslammer, Bray impressed in his comeback to competition with a stout 5.973 second pass at 241.02 miles per hour – the second quickest elapsed time of the evening for the Top Doorslammer category behind Zappia's quickest ever at the venue for the class.
"That first qualifying run was pretty nerve wracking, especially sitting in the back of staging lane and watching Gary wreck his funny car like he did," said Bray. "That certainly sparked a couple of memories that I didn't really want there and I did get pretty anxious and nervous about two or three pairings before I ran.
"But then getting ready Dad just said to me 'just do a decent burnout and clear your head, just back up and forget everything and do your job. You've done it enough, you know you can do it.' With those experienced words from him I just sat there and cleared my head and when the car started I was ready.
"We are the number two qualifier on the first pass, and were on the fastest until that last pairing – so I am pretty happy, the car performed pretty well, I drove it pretty well I think and got everything right for once," he laughed, "the engine is in good knick, so hopefully tomorrow will be better.
"The environment up here has just been great – after that run when we got back here (to the pits) there was probably 60-70 people standing out front clapping us in even though Top Fuel was on-track. Even Dad said it was a pretty proud moment on the start line to hear the roar that come from the crowd when I went through the trap – the atmosphere here is pretty cool and the weekend's been good so far."
Zappia – who has clinched his eighth Top Doorslammer national title by virtue of his season performance – ran the quickest elapsed time for a Top Doorslammer at this venue with a 5.730 second pass, getting his pursuit of back-to-back event wins off to the best possible start.
"That was pretty good, it could have been a bit quicker off the start, it sort of pulled us a little bit off the start and at the top of low gear it started to spin the wheels and shake a little bit and I peddled it and punched second gear and carried on," said Zappia. "I probably short shifted a little, but it was a pretty good run.
"I usually like to have my first pass during the day, but tomorrow should be good – we got (today) out of the way and the pressure is off. Tomorrow we'll start fine tuning it. Obviously the track should be better tomorrow 'cause it was a bit slippery for some and we nearly over did it in first gear but it was real close to being a 5.68 run. It's there we've just gotta fine tune it to this track.
"Now that I'm qualified, it's all going to plan like last year where we started with a senior six and just improved and improved during the day. That's the plan."