Thunder in the Park anniversary brings greatest ever line-up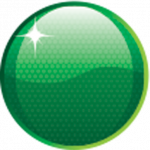 The 2014 version of the GT Radial Thunder in the Park event has attracted a mammoth total of 11 competitive classes for its annual event, set to be held on December 5-7 at Pukekohe Park Raceway near Auckland, giving it an unprecedented wide range of racing machines.
Event organisers have confirmed the stellar line-up includes the GT1 & GT2 classes along with the NZGT, Pro 7, Porsche, NZ Six, SS2000, Formula First, Pre '65, Central Muscle Cars, Super Mini and Star Cars, Production & Northern Muscle Car classes, which all promise spectators an action packed weekend.
Deborah Day, GT Radial Thunder in the Park spokesperson, says: "We are really excited to bring all of these classes to Thunder [in the Park] this year and that sets us apart. All of them [classes] always put on a good show and with such a jam-packed timetable, spectators definitely won't get bored."
Having brought Thunder in the Park to Pukekohe for over 10 years, the organising team decided to make the anniversary event one to remember and have increased action both on and off the track.
On the track, the GT Radial Thunder in the Park event promises quick-fire and back-to-back racing with those 11 classes each racing three times, while off the track highlights include fun for families, including exciting lunchtime entertainment, a bouncy castle and "kids-zone" to ensure everyone has a fun-filled day at the park.
"There won't be a dull moment at Thunder in the Park this year," said Day, "between the actual racing, the immaculate cars on display, our kids-zone, lunchtime on-track entertainment and our official charity who will also be present and doing something special, there will be plenty for everyone to see and do."
Ray Williams also joins the event as the official ambassador, following an illustrious career in motorsport, who says he's looking forward to the event.
Williams will be driving his Porsche as the course car, done especially for GT Radial Thunder in the Park event to also commemorate the special anniversary event.
Tickets for the event start at just $23 for an adult, with children under 16 free with any paying adult. Event tickets can be brought online through Ticketek or by visiting this link: http://premier.ticketek.co.nz/shows/show.aspx?sh=GTRADIAL14
To keep up to date with any developments regarding Thunder in the Park, follow us on Facebook (https://www.facebook.com/ThunderInThePark), or Twitter (https://twitter.com/ThunderPukekohe), or Instagram (https://instagram.com/thunderpukekohe)
Thunder in the Park is run in conjunction with support from GT Radial, New Zealand International Grand Prix and Pukekohe Park Raceway.