Super Touring greats ready to roll back the years at Thruxton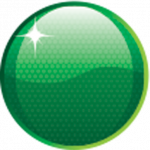 Two of the most popular and successful drivers of the iconic Super Touring era are set to roll back the years at Thruxton's second Easter Revival meeting this weekend (19-20 April), as John Cleland and Patrick Watts prepare to renew battle in the inaugural rounds of the new Super Touring Car Championship.
Organised by the Historic Sports Car Club (HSCC), the Super Touring Car Championship will reawaken memories of a golden era of saloon car racing, when a multitude of major manufacturers and leading drivers from all over Europe clamoured to compete in the British Touring Car Championship (BTCC).
Commonly regarded as the period between 1991 and 2000, Super Touring made the likes of Cleland, Watts, Tim Harvey, Steve Soper, Will Hoy and Alain Menu household names. Not only did the BTCC attract capacity crowds, it also attracted guest appearances from Formula 1 stars including Nigel Mansell, whose performances at Donington Park in 1993 and 1998 have become the stuff of motorsport folklore.
Following a number of outings last year, 2014 will usher in the new Super Touring Car Championship – with Thruxton's Easter Revival as its first stop. Amongst a grid of Honda Accords, Alfa Romeo 156s, Nissan Primeras, BMW 320s and M3s, a Williams Renault Laguna, a Zakspeed MkII Escort and a flame-spitting Ford Sierra RS500 will be two cars with very familiar names on the side – a Peugeot 406 and Vauxhall Vectra.
The former will be piloted by Watts, a man who earned legendary status during his touring car career as one of the most spectacular drivers in the field. A BTCC regular from 1983 to 1997, the Englishman tallied a sextet of podiums for Peugeot in 1994 and 1995. He will climb behind the wheel of a 1998 Peugeot 406 at the Easter Revival – and offers some insight into just what made the Super Touring heyday so special.
"The biggest motivation for driving these Super Touring cars is that they are so much fun!" he explained. "They were built in an era where there were very few design and cost restrictions, and the best drivers in the world were developing them. They were built like F1 cars, but had to conform to a few loose regulations using mass-production body shells and a two-litre, 8,500rpm limit. To construct a Peugeot 406 from scratch in 1998 cost over £400,000, such was its quality and sophistication.
"There are some good drivers competing in the Super Touring Car Championship, and hopefully we can all race closely without risking cars that are no longer run by an army of people but in some cases from the garage at home. I'm looking forward to it immensely."
Cleland, meanwhile, was a consistent BTCC front-runner and race-winner from 1989 to 1999, clinching the fiercely-contested crown in both 1989 and 1995. The Vauxhall stalwart was one of the championship's most colourful and charismatic characters, and he will be a welcome addition to the Easter Revival Super Touring bill as he is reunited with his 1997 Vectra.
"Super Touring was a big part of my life," reflected the Scot. "I was lucky enough to drive some of the most high-tech cars of the day, and the BTCC was the most successful touring car championship in the world. It was unquestionably the place to be, and the place to be seen.
"We had Murray Walker's dulcet tones on primetime TV, manufacturers and drivers from all over the planet wanted to be involved in the BTCC, the racing was good – and best of all, we got paid! At one stage, I think there were more Super Touring drivers being paid to drive than F1 drivers. It was an era of big money, multiple manufacturers and lots of television interest. It was a golden age, and a great time to be part of the championship.
"I drove my title-winning Cavalier again at Goodwood a few years ago. I hadn't so much as seen it since 1995, and when I sat in it, I was struck by how basic it was – nothing fancy or flash at all. There was no carbon-fibre, no multitude of switches, nothing.
"Compare that to the 1997 car, which was such a technical piece of kit. Everything was bespoke, it had a full carbon-fibre floor and if it moved on the car, it was data-logged! The only thing that bore any resemblance to the road car at all were the wiper blades…"
Whilst much time has passed since he last raced a touring car in anger, Cleland leaves no doubt that once the visor comes down, the fire inside will still be burning bright.
"I spent 35 years of my life being competitive in motorsport," he underlined. "I personally don't have anything to prove anymore. I don't need to win, but no matter how much you say it's purely for fun, it's not – you never want to finish second. Everybody wants to win.
"There are a couple of loose cannons out there, which invariably seems to be the case in touring cars, but hopefully we can race closely in what is rather expensive machinery without ending up off the road. Thruxton has always been a fun circuit to drive, too, and although this particular car never did very well there, now's the opportunity to set that record straight…"