Supashock Pole Award for Valvoline Wakefield 300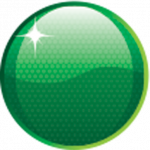 Leading Australian racing suspension manufacturer, Supashock, has today announced its sponsorship of the pole position award for this weekend's opening round of the 2015 Australian Endurance Championship, the Valvoline Wakefield 300.
Since 2010, pole position for the popular endurance race has been decided with a Top 10 Shootout, which will continue in 2015. Thanks to Supashock, the fastest driver in the Top 10 Shootout will receive a $500 prize, along with pole position for the 137-lap marathon around the Goulburn circuit.
Supashock managing director Oscar Fiorinotto, a highly-regarded engineer at the very top level of Australian motorsport, said the pole position award for the Wakefield 300 would generate valuable brand recognition for Supashock Racing Suspension in the wider Australian motorsport community.
"Over the last few years, we've been fortunate enough to supply our racing dampers to teams in professional motorsport competition, including the Australian V8 Supercars Championship and European GT Championship," Fiorinotto said.
"I have been keeping an eye on the Wakefield 300 for several years and I have been very impressed with the number of entries it attracts; it really has become the pinnacle of club-level motorsport in Australia.
"Drivers who compete in events like the Wakefield 300 are always very passionate about their cars, and like to have the best equipment at their disposal, so they are exactly the types of people who can benefit from Supashock products."
Wakefield Park circuit manager Matthew Ronke said Supashock pole position award would further add to the excitement of the Top 10 Shootout.
"The Shootout is always held on the Saturday afternoon, and it's one part of the weekend where everyone pays attention," Ronke said.
"With the added bonus of a cash prize, it will be even more hotly contested than usual.
"We are pleased to welcome Supashock as the pole position award sponsor – it is pleasing to see a company that has been involved in professional competition supporting club-level motorsport as well."
The Supashock Top 10 Shootout for the Valvoline Wakefield 300 will be held on Saturday afternoon, February 28, ahead of the race on Sunday, March 1.
Valvoline Wakefield 300 – Pole Position Honour Roll
2008 – Steve Anslow/Ric Shaw, Mazda RX7
2009 – Rod Barnes/Jade Barnes, Future Racer
2010 – Steve Anslow/Ric Shaw, Mazda RX7
2011 – Craig Burgess/Adam Burgess, Nissan Skyline GTR
2012 – Dylan Thomas/Dave Thomas, Mitsubishi Lancer Evo VIII
2013 – Craig Burgess/Adam Burgess, Nissan Skyline GTR
2014 – Steve Anslow/Ric Shaw, Mazda RX7