Successful scholarship seeks crowd funding support to cap off 15th anniversary year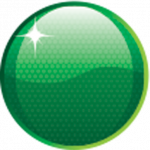 MEDIA RELEASE: New Zealand's most successful young racing driver scholarship is seeking crowd-funding support to complete the milestone 15th anniversary year of the program.
Launched in 2000, the SpeedSport Scholarship has provided a valuable kick-start for many young race car drivers but without new sponsorship support, the program is in danger of closing.
While the original founders are as passionate as ever for the Scholarship to continue, without financial resourcing it can no longer carry on.
"We've decided to ask the community for help to complete our milestone 15th year while we look at a new ways of taking the program forward," said co-founder Dennis Martin.
Originally the SpeedSport Scholarship was a joint venture between Martin's Sabre Motorsport Team and Grant McDonald, publisher of SpeedSport magazine, but since the publishing business closed in 2010 the program has relied on limited sponsorship and donations to survive.
"Unfortunately the support we are currently receiving is simply not enough to carry on," said Martin.
"We would dearly love to complete this 15th year and if after that we can't carry on then at least we can close the book on what has been a hugely satisfying chapter in New Zealand motor sport history."
Drivers such as V8 Supercar star Shane van Gisbergen, triple NZ Grand Prix winner and international single-seater driver Nick Cassidy, and GP2 and Aston Martin works GT driver Richie Stanaway have all started their car racing careers from the SpeedSport Scholarship.
In all, over 200 young drivers have entered the program and of the 14 graduates to date, 2 have won international championships, 5 drivers have gone on from the Scholarship to win national motor racing championships, and over half of the graduates are still actively involved in motorsport.
Two years ago the SpeedSport Scholarship was formed into a Trust to help secure it's long-term future and to provide an opportunity for fund-raising. Until a new naming rights partner can be found, the Trust will need to rely on donations and crowd-funding.
The annual winning driver receives an all expenses paid season racing, under the guidance of Martin, in a Formula First single-seater car in the New Zealand championship. They also work with McDonald on various off-track activities during their year-long program, and beyond.
In addition, the winner receives a personalised race suit, boots and racing gloves from long-time supporter Chicane.
"We hope that people can appreciate what the Scholarship as been able to achieve in motor sport over the past 15 years and in return, offer us some support via our 'Give A Little' campaign to help us see this season out," said McDonald
"We have a very exciting prospect this year with 13-year-old Liam Lawson from Pukekohe High School. He shows every promise of being another outstanding rookie driver, who probably wouldn't have got a start in motorsport without winning the Scholarship."
Last years winner, Brook Reeve, has just completed Motorsport New Zealand's Elite Academy which on top of his Scholarship year, has set him up for a bright future. He plans to return to the Formula First championship this season in a bid to win his first national motor racing title.
Financial contributions are now being accepted through the Give A Little Foundation website, search "SpeedSport Scholarship Charitable Trust".
Or login direct to: http/givealittle.co.nz/org/speedsportscholarship.
Previous winners
2001 Nic Jordan
2002 Joshua Hart
2003 Mark Russ
2004 Shane van Gisbergen
2005 Andrew Waite
2006 Alastair Wootten
2007 Richie Stanaway
2008 Aaron Hodgson
2009 Nick Cassidy
2010 Hayden Pedersen
2011 Malcolm Finch
2012 Aaron Marr
2013 James Webb
2014 Brook Reeve
2015 Liam Lawson