Struan Moore quickest in official F4 Snetterton pre-season test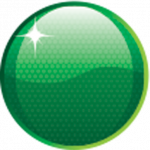 Lanan Racing's Struan Moore set the quickest overall lap time in the official BRDC F4 pre-season test at the Snetterton 300 circuit today (Wednesday 16 April). 

Moore's lap time came in the morning session, while HHC Motorsport's Raoul Hyman was quickest in the afternoon session, his time just 0.006s off Moore's earlier benchmark.
Hyman and Moore both sat out large portions of the afternoon test, but re-emerged in the final hour to engage in a battle for the quickest lap time of the session and the day. Both took turns at the top, with Hyman's time coming with eight minutes remaining but not quite toppling Moore's time from the earlier session. Moore looked on course to surpass his morning time by setting two rapid sector times on his final tour, before a small error in the last segment of the lap put paid to further progress.
Sennan Fielding was third fastest overall for HHC Motorsport, with his lap time coming in the morning session, while Moore's team mate Arjun Maini was an impressive third fastest in the afternoon session and fourth quickest overall. Fellow debutant Nicolas Beer showed well for Sean Walkinshaw Racing with the fifth fastest overall time with Winter Championship race winner Will Palmer sixth quickest for HHC Motorsport.
Diego Menchaca was the quickest Douglas Motorsport driver with the seventh fastest time of the day, ahead of SWR's Jordan Albert, acclimatising well to his new surroundings. Hillspeed's Gustavo Lima and Douglas's Charlie Eastwood completed the top-10. The top-10 overall runners at Snetterton were covered by 0.9 seconds.
Speaking after the test, pace setter Moore commented: "We're looking really strong going into the first round, we're at the front and that's where we want to be. The team have done a great job, I'm feeling very confident and very comfortable going to the first round and I'm hoping to achieve the best we can after all the work we have done. We're the best prepared we can be.
"I think we're going to be up there at Silverstone, I can't see any reason now why we can't be right at the front. As a driver I have to do my part now, getting qualifying right is really important and then that will leave us in great shape for the races."
17 drivers participated in the official test, with George Russell, Rahul Raj Mayer, Falco Wauer and Dan Roeper unable to take part due to international commitments.
BRDC F4 Official Snetterton test, combined classification
1. Struan Moore, Lanan Racing, 1m50.549s
2. Raoul Hyman, HHC Motorsport, +0.006s
3. Sennan Fielding, HHC Motorsport, +0.256s
4. Arjun Maini, Lanan Racing, +0.333s
5. Nicolas Beer, Sean Walkinshaw Racing, +0.388s
6. Will Palmer, HHC Motorsport, +0.406s
7. Diego Menchaca, Douglas Motorsport, +0.464s
8. Jordan Albert, Sean Walkinshaw Racing, +0.722s
9. Gustavo Lima, Hillspeed, +0.875s
10. Charlie Eastwood, Douglas Motorsport, +0.929s