Steve Martin to spearhead ASBK TV coverage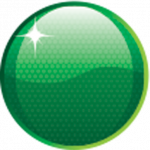 Australian Superbike Champion, World Endurance Champion and World Superbike Championship regular Steve Martin, will spearhead the 2015 ASBK Championship television program.
The program includes a two-hour package of highlights, features and behind-the-scenes footage that will air after each round on Fox Sports, and Martin will be the face of the 2015 campaign.
Having recently plied his trade as a commentator for the World Superbike Championship, Martin now returns home in a bid to give back to the Championship that set him on his journey to international success.
Speaking about his role for 2015, Martin said that he could not be more excited about being part of the new-look ASBK series.
"To be honest, it's a dream come true for me to come back to my roots," he said.
"I have been overseas for quite a long time now, and to come back and be involved at the grass-roots level here in Australian racing is something that I am really excited about and really looking forward to.
"I can see a lot of young talent coming through in Australian racing as well, and I'm looking forward to watching that talent grow."
Martin believes that the classes set up as part of the ASBK program provide the perfect platform for both great racing, and for rider development.
"I am sure the racing will be exciting all year long, but the thing that really excites me is the class structure that we've got.
"I am excited about that, I am excited about being able to watch the young guys and the Moto 3 guys, because that is the pathway through to the MotoGP side.
"But also Superbike and Supersport because that's where I cut my teeth and that has always been my passion, so I am excited about the classes."
Having been part of the World Superbike television coverage in recent years, Martin understands the importance of getting the ASBK product out there and shown to a wide audience.
"I think it's a great bonus that we've been able to get this onto television with Fox Sports – it is very very important that we can showcase our sport to a number of people that wouldn't normally come to the circuit.
"So I think it really is a big bonus for the whole series and the sport."
The opening show, which will feature the ASBK action that was held in conjunction with the World Superbike round at Phillip Island, will air at the FOLLOWING times:
• March 21 @ 6pm on Fox Sports 5
• March 23 @ 1am on Fox Sports 5
• March 25 @ 6am on Fox Sports 5
For further information stay tuned to www.asbk.com.au.