Speed rewards Cox with day 2 win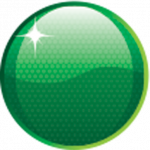 Rally Whangarei gave a mixed bag of results for the Cox Motorsport Team.
The opening stage started off great with Cox recording the second fastest stage time by only 0.4 seconds to Mason.
Stage two saw this all change with the Taslo Engineering Mitsubishi Evo X leaving the road, resulting in the team having to temporarily withdraw.
A great effort from the service crew to straighten the rear end of the car, saw Cox and Coatsworth rejoin for the afternoon stages. Cox then recorded top stages times giving the team great confidence going into day two.
"The team worked really well to get the car back to racing state, with a huge thanks to Campbell Rallysport for the lend of their Hydraulic Porter Power" states Cox.
An overnight clutch change meant the team were well prepared for the next day and again recorded top stage times, including Cox's first overall stage win for the season.
By midday service Cox was leading day two. Returning to repeat the morning stages Cox continued to set top times and headed into the last stage in the lead by 35 seconds.
However, during the final stage the front brake disc exploded at over 200km/h, resulting in Cox having to nurse the car home, losing nearly 55 seconds.
Through grit and determination he maintained enough of a margin to win day two of Rally Whangarei by just 5.9 seconds. "It is awesome to have finally won my first day outright" comments Cox.
Cox Motorsport are now turning their focus to Round 2 of the New Zealand Rally Championship, Rally Otago on 10th – 11th May 2014.
This kicks off at 8.00am on Saturday and covers 286km of competitive stages over two days of racing, with a mixture of old and new stages.
The popular tarmac super special stage around Dunedin streets will remain and Cox aims to win this again.