Solid winter series weekend in Victoria for Dimmock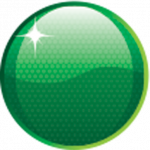 MEDIA RELEASE: speedway – James Dimmock has enjoyed a solid weekend in the Heffernan Motorsport Winter Series, taking home a total of 14 points from the double-header that saw rounds conducted at Victoria's Undera and Albury Speedways across the weekend.
Saturday hosted round three of the Series in Undera, with Dimmock overcoming a tough few early heats of racing to come home third in the semi-final, adding nine points to his tally in the process.
Sunday then saw Dimmock and his crew head over to Albury Speedway four round four, where despite some struggles with the track surface the nineteen year old again placed third in the semi-final and collected five points for his championship pursuit.
Next up on the Heffernan Motorsport Winter Series calendar is round five at the Nepean Speedway on the 20th of June, but before the Canberra resident heads there he will take in the latest Kurri Kurri Speedway Club Championship next weekend on the 13th of June.
"It was a busy weekend for us for sure being a double-header weekend, but it was a positive weekend for us and I am pleased to see that we have come away from it with a decent amount of points added to the championship tally," said Dimmock.
"There won't be much rest for us now with Kurri Kurri calling for round two of the club championship, before we get to work for round five of the Heffernan Motorsport Winter Series in New South Wales the week after."
The Heffernan Motorsport Series will be held over ten rounds in 2015, with Dimmock set to contest all rounds as well as the Under 21 New South Wales Championships, the Under 21 Australian Championships and the Kurri Kurri Speedway Club Championship across the year.
Considered one of the best speedway development series in Australia, the Heffernan Motorsport Series provides competitors the chance to ride at different oval tracks around Australia while experiencing a high standard of competition against both domestic and international riders.
Races consist of four riders competing in heats before proceeding to A and B Finals, with champions crowned at the end of the ten events.
To keep up to date with James Dimmock, please go to https://www.facebook.com/JimmyDimmockRacing
Committed to reaching his ultimate dream of representing Australia in the World Championships, nineteen year old Speedway competitor James Dimmock is not only a racer 'through and through', but also an accomplished leader and public speaker despite his young years.
Racing since the age of four, James was ranked amongst the country's top five dirt bike racers before he decided to make the switch to speedway at the age of 17.
That same year – his last as a Marist College student – the Canberran was recognized through not only his appointment as a School Captain responsible for representing his school and regularly speaking to crowds of more than 2000, but also with prestigious awards for both leadership and community service.
With proven skills when it comes to both racing on the track and representing his supporters off it, James is now laser-focused upon building an international speedway career representing his beloved Australia on the world stage.
In pursuit of this dream, James is currently undertaking intensive training with three-time world champion Jason Crump while competing in a comprehensive race program in Australia as he makes plans to travel to Europe to begin an international assault.