Solberg wins World RX season opener in Portugal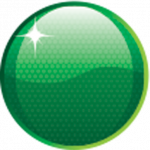 Norway's Petter Solberg has won the opening round of the inaugural FIA World Rallycross Championship presented by Monster Energy after winning today's World RX of Portugal final at the wheel of his PSRX Citroen DS3 Supercar. 
It was a double podium for Ford Olsbergs MSE in the Team Championship with team-mates Andreas Bakkerud and Reinis Nitiss finishing second and third respectively.
The event was sold out as glorious sunshine greeted fans and World RX drivers at the Montalegre circuit, located just five miles from the Spanish border. Two heats were held yesterday (

Saturday

) for the Supercar, Super1600, TouringCar and supporting RX Lites cars, which was followed by two further heats plus the semi-finals and finals today (Sunday).
Yesterday's heats were dominated by Team Peugeot-Hansen driver Timur Timerzyanov but today it was Solberg who stole the limelight, winning both his heats plus the semi-finals and the all-important final.
'I am overwhelmed, today is like a dream," explained an emotional Solberg who was joined in the six-car final alongside Bakkerud, Nitiss, Belgian driver Koen Pauwels, and Volkswagen Marklund's Topi Heikkinen and Anton Marklund.
Solberg continued: "I have been fighting for a victory for a long time so it is fantastic to finally get this win.  It's like winning my first ever rally again and I'm sure even my mum and dad are proud of me! I have to thank my wife (Pernilla) too and I have some of the best mechanics, they are fantastic.  Finally, I also want to thank IMG – they do an incredible job.  I've never seen anyone promote a sport as well as they have done with rallycross. It's amazing."
Bakkerud joined Solberg on the podium making it a one-two for Norway.  "First of all, I want to congratulate Petter, I have seen how hard he has worked and he deserves this," said 22-year-old Bakkerud who also scooped the Monster Energy Super Charge Award. "The main point is that we've put Ford Olsbergs MSE at the top of the Team Championship and it's great to be sharing this podium with my team-mate Reinis."
Elsewhere, former F1 World Champion Jacques Villeneuve was unable to make today's semi-finals after a fuel pressure problem and puncture hindered his progress. The French-Canadian concluded: "This weekend has been like an appetiser and even though it hasn't gone to plan, I've learned a lot.  I'm very happy with the Albatec Racing team and now we have more time to prepare for the next round at Lydden."
 
Russia's Sergej Zagumennov took the Super1600 victory and summarised his victory in one sentence: "I always have the pedal flat down and that's how Russians like to drive!"  Second place was awarded to Nikita Misiulia, with Janis Baumanis taking the third step of the podium.
 
In the TouringCar category, Norway's Torleif Lona took the win in his Ford Fiesta followed by his fellow countryman Kjetil Larsen in the Skoda Fabia.  Anders Braten was third in a Ford Fiesta. Lona summed up his weekend: "This is incredible – we didn't expect this when we got here. I had a bit of a struggle with the car this morning but we sorted it out and now we see how we feel for the rest of the year."
The first ever RX Lites Cup, a support category of World RX, was won by Sebastien Eriksson with Kevin Eriksson in third. Swedish Touring Car Champion Richard Goransson claimed the final podium spot.
Martin Anayi, World RX Managing Director for IMG Motorsport, concluded: "It's been an unforgettable season-opener in Portugal. We've had great weather, the fans have been fantastic and the racing has been action-packed from start to finish.  We couldn't have asked for anything better.  On behalf of everyone from IMG, I'd like to congratulate Petter for his first ever World RX victory –  he and the PSRX team have worked incredibly hard and after his bad luck last year in the FIA European Rallycross Championship, it's great to see him end the weekend on the top spot of the podium. Well done to Ford Olsbergs MSE too, it's encouraging to see the huge potential of young drivers such as Andreas and Reinis who did a sterling job out on the track today."
Round two of World RX, AUTOSPORT World RX of Great Britain, will take place at Lydden Hill from 24-25 May.
DRIVER POINTS AFTER ROUND 1, WORLD RX OF PORTUGAL*
1. Petter Solberg, 29 points
2. Reinis Nitiss, 24 points
3. Toomas 'Topi' Heikkinen, 21 points
4. Andreas Bakkerud, 20 points
5. Timur Timerzyanov, 19 points
6. Anton Marklund, 18 points
7= Koen Pauwels, 14 points
7= Timmy Hansen, 14 points
9. Alex Hvaal, 9 points
10= Derek Tohill, 8 points
10= Ramona Karlsson, 8 points
*Points awarded in the World RX Drivers' Championship are scored at intermediate, semi-final and final stages of each event
 
TEAM POINTS AFTER ROUND 1, WORLD RX OF PORTUGAL
 
1. Ford Olsbergs MSE, 44 points
2. Volkswagen Marklund, 39 points
3. PSRX, 38 points
4. Team Peugeot-Hansen, 33 points
5. Albatec Racing, 5 points
6. Monster Energy World RX Team, 0 points
ints