Singapore Airlines to sponsor Singapore Grand Prix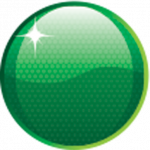 Singapore Airlines has signed an agreement with the Formula One Group to be the Title Sponsor of the Formula 1 Singapore Grand Prix.
This year's event will be named the 2014 Formula 1 Singapore Airlines Singapore Grand Prix and will take place from 19-21 September at the Marina Bay Street Circuit.
"We are thrilled to be taking up the title sponsorship of one of the most exciting races on the F1 calendar, and we are especially pleased to be doing so in the lead-up to Singapore's 50th birthday next year," said Singapore Airlines CEO, Mr Goh Choon Phong.
"Singapore Airlines has always supported the development of both sports and tourism. Through our involvement with the world's first F1 night race we will be able to enhance both for the benefit of Singaporeans and visitors alike."
Formula One Group CEO Mr Bernie Ecclestone added: "We are very happy to have Singapore Airlines join the Formula One family by becoming the Title Sponsor of the extremely popular Formula 1 Singapore Grand Prix, which was the first Formula 1 night race, and demonstrates Singapore's forward thinking, an attribute Singapore Airlines has always achieved."
Said Mr Ong Beng Seng of Singapore GP Pte Ltd: "We are delighted to welcome Singapore Airlines as Title Sponsor for the Formula 1 Singapore Grand Prix. Given the iconic brand's phenomenal global reach, this synergistic partnership will provide the widest exposure and fantastic opportunities in the promotion of both Singapore and Formula 1 around the world."