Shane Tucker returns at X-Champs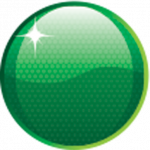 NHRA Aussie Shane Tucker returns this weekend in what will most likely be his only Australian appearance of the year in a stacked X-Champs Pro Stock field.
 
The Queenslander returns on the back of a successful first stint in NHRA where he became the first Australian to qualify in an NHRA Pro Stock field in Pomona, California then backing up by qualifying in Phoenix, Arizona.
Unfortunately it wasn't to be three in a row at the Gatornationals in Gainesville, Florida, but the team regrouped at their Mooresville, North Carolina base before making the trek to Australia with the focus on furthering research and development of their in house engine program.
 
Tucker's plan is to return bigger and better than ever in time for round 10 of the NHRA Mello Yello series in Bristol Tennessee but before that, there's the X-Champs to look forward to.
 
"Its always great competing back in Australia," said Tucker. "I have a lot of great friends that race Pro Stock back here so getting a chance to line up against them is always fun."
 
"We will need to be near perfect if we want to qualify and go rounds on Sunday. I'm fortunate enough that John Galea has given me the opportunity to drive his GXP."
 
"John has great equipment and my dad Rob has been back on the dyno with our motor that ran 6.98 this event last year."
 
"My urge to win Pro Stock races doesn't change whether it be the NHRA or ANDRA series. When we roll up the aim remains the same and that's how we will be approaching the X-Champs."
 
Tucker is a strong advocate for the talents on display in the Australian Pro Stock ranks despite not having the opportunity to race as much as their NHRA counterparts.
 
"Running NHRA pro stock is tough no question, however I honestly believe the quality of cars and drivers in Australia is right up there."
 
"Obviously we gained quite a bit of experience whilst running there most of which I put down to laps down the track. We ran three events in five weekends which is unheard of here."
 
"When you make that many runs it opens up the opportunity to try new things. We picked up quite a bit of knowledge by paying attention to how they run the car, procedures etcetera. Most of the teams really keep to themselves within the NHRA and rightfully so I believe. It's big business over there."
 
Following the X-Champs, the Rob Tucker Racing team will depart for the USA at the end of May to compete in four races in as many weeks at Bristol, Epping, Chicago and Norwalk with a further three races planned before the season is over.
 
"This race is a one off deal. I guess you could say the cards fell into place, and lets face it, who is ever going to knock back the chance to drive a Pro Stock car?"
 
The three-day X-Champs extravaganza begins from 9:30am this Friday May 3 with qualifying in the Aeroflow Sportsman Drag Racing Championship.
 
Shane Tucker and the rest of the star studded Pro Stock field are scheduled to commence qualifying from11:30am on Saturday May 3.