Scouts Rally SA tickets go on sale through VenueTix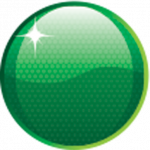 Tickets for this year's Scouts Rally SA will be easier than ever to book thanks to a new partnership with VenueTix, and two lucky spectators have the chance to win a money can't buy experience: the ride of a lifetime in a top level rally car.
 
The Gawler Showgrounds Super Special Stage provides spectators with a close up and unique view of all the East Coast Bullbars Australian Rally Championship action.
 
In 2014, the Gawler Showgrounds Super Special Stage will be expanded to two huge days, and tickets will be available online and at VenueTix agents all over the state.
 
All tickets purchased before 30 June will get the opportunity to get closer to the action than ever. They will go into the draw to win one of two rides in a rally car at event testing.
 
On Saturday 2 August, competitors will go head to head under lights with two fast and sideways passes around a revised layout completely within Gawler Showgrounds from 5pm.
 
On Sunday 3 August, Scouts Rally SA will have a dramatic finale with two daytime passes around the Gawler Showgrounds followed by the finish podium and champagne spray. This will be the first time competitors have tackled the super special stage in the daylight and the revised time will provide a family friendly atmosphere with action from 1:30pm.
 
Event sponsor BullGuard will also be giving the first 500 people to arrive at the stage a free copy of BullGuard Internet Security.
 
Tickets for this super special stage are now on sale through VenueTix with day, weekend and family passes all available.
 
"It's always great to reward spectators for supporting the event, and with the expanded timetable and opportunity to win a ride in one of the cars, we can't wait to see the crowds at Gawler in August" said Ivar Stanelis, Clerk of Course, Scouts Rally SA.
 
Spectators will also be treated to a revised Rally Village in Mt Crawford Forest, which will remain free and provide a great view of the action on Friday, Saturday and Sunday.