Scania announced as the truck supplier to MotoGP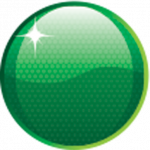 Dorna Sports announced today a new deal with Scania, which sees the Swedish firm become the Truck Supplier for the FIM MotoGP™ World Championship.
The deal, sees Scania supply Dorna with 14 trucks that will be used to transport their equipment from track to track, all over the world.
These trucks are equipped with the unique Scania V8 engine based on Scania's modular engine platform and include value added services such as training and coaching for drivers, fleet management control or renting and insurance through Scania Finance.
With 18 GP´s taking place in 13 countries across four continents, the FIM MotoGP World Championship is truly a global series and as such, Scania meets the requirements perfectly as a logistics partner with offices located in over 100 countries and a total over 38,000 employees worldwide.
The FIM MotoGP World Championship will not only offer Scania the perfect platform to allow the manufacturer to reach a truly global audience, but also an excellent way for them to entertain clients via VIP Hospitality at each round during the season.
Scania Ibérica CEO, Jose Antonio Mannucci:
"I am very pleased to collaborate on this project. All of us, at Scania, are proud that Dorna MotoGP™ equipment will be transported in our unique V8 trucks. Through this agreement, our aim is to offer to Dorna MotoGP™ team the added value we are offering today to our customers worlwide."
Dorna Sports CEO, Carmelo Ezpeleta:
"I am happy that a manufacturer as important as Scania will be moving all of the Dorna MotoGP™ equipment by road, to every single country in which we race. We are sure that the agreement between Dorna and Scania will be a total success."