Santo Rapisarda: "A 4.40 would be great!"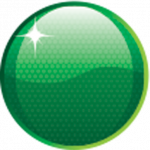 Santo Rapisarda is naturally excited about his namesake event at Willowbank Raceway this Easter weekend.
The Santo's Super 3 Extreme Drag Race presented by Uplift Cranes and Titan Cranes will not only see some of Australia's best Top Fuel pilots fight it out for valuable ANDRA Drag Racing Series points, but they will also be competing for the added honour of the Louie Rapisarda Top Fuel Trophy.
 
"We really don't want the Pom (Steve Read) to win it again," laughed Rapisarda. "So we would really like to win that and get maximum points."
 
"Dad has been telling us to have early nights and knock off early, don't worry about it and don't push ourselves too hard but we really want to make sure everything is perfect."
 
Twelve months ago American Larry Dixon reset the National record to 4.503 at 332.02 mph for Team Rapisarda the night after a miraculous save when the right rear diff broke, sheering the wheel and sending Dixon into a high speed 360-degree spin.
 
This year Allan Dobson has joined Damien Harris behind the wheel in the two-pronged attack and Rapisarda is happy with the progress everyone's favourite firefighter has made.
 
"Dobbo has been really improving the way he stages the car, he's got a real good feel for it now. He doesn't get that much seat time but the more laps he does the more fluent he will get."
 
"Damien has also been doing really well, his car will be making a turnaround. We've been changing fuel system components around so hopefully that car will be able to jump right up there with the other ones."
 
The 2014 edition of the Santo's Super 3 swill be a short, punchy show amid a flurry of on-track light and audio-visual theatrics. And if Santo himself has his way, we'll see some fireworks on the track from his steam yet again.
"If you look back and quote the incremental times from last round in Perth, the final round we were out running the national record at 330 feet."
"Due to track conditions we slowed the clutch down in the middle of the racetrack so I'm hoping we can open up that clutch flow on the other end toward the middle and if it picks up those incremental times like it was in Perth, then we should hopefully be able to see, I don't want to say it, but a 4.40 would be great!"
Spectator tickets for the Santo's Super 3 Extreme Drag Race presented by Uplift Cranes and Titan Cranes are now available at www.willowbankraceway.com.au with tickets starting at just $35.00 for adults and $30.00 for students/concession card holders with ID, while children aged 13 and under gain free admission. A special pre-purchase only two-day admission pass is also on offer until 16 April 2014. For more information, click here