Ruprecht, Milner, Snodgrass and Higlett establish championship supremacy at Yamaha AORC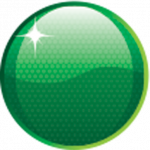 Round 8 of the Yamaha Australian Off-Road Championship (AORC) was off to a flying start this morning, as the Senior class raced from the YZ 450FX Test Track for Sunday's Sprint. The dusty conditions remained throughout the day of epic action. Although the conditions created a challenge for the riders, it forced the cream to rise to the top.
The E1, E2, E3 and Transmoto EJ within the Yamaha AORC are the 'go-to' destination for the nation's most elite enduro riders. Sunday's sprint racing consisted of four laps, the riders with the fastest accumulated times won the races. Winners were; Wil Ruprecht, Daniel Milner, Lyndon Snodgrass, and Fraser Higlett.
E1
It was a Yamaha one-two within the E1 class on Sunday. Active8 Yamaha Yamalube Racing Team's Wil Ruprecht took a well-deserved victory for Round 8. Ruprecht suffered injury back at (Miva, QLD) and his victory shows he has recovered very well, helping to solidify his championship lead. Ruprecht took just 36:55.387 to finish the four laps. Up next was Snap Fitness Yamaha's Scott Keegan. Keegan took the victory yesterday but didn't quite have the pace to match Ruprecht, he finished approximately 25 seconds behind Ruprecht with his 37:21.656. The final podium spot belonged to Tom Jones on his Yamaha, finishing in the same position as yesterday. Jones registered an accumulated time of 37:51.620.
E2
This weekend once again belonged to Daniel Milner of the KTM Enduro Team. Milner remains undefeated for Yamaha AORC in 2017. Milner described the successful weekend.
"The racing was a lot of fun, Lyndon and myself have both enjoyed great results," Milner said. "I did all I could out there to win and we've got the right team to achieve those results. It was tricky out there and it got really powdery. It took a while to adjust to the conditions but it was awesome to be honest. There was a bit of hard packed down terrain that had a sharp edge to it. We're all dealing with the same conditions though, I just wanted to go out there, hit the sand and get the desired result!"
Riley Graham has been one of the standout riders of the weekend, and has provided Milner with a challenge at times. Graham is a local rider and has really taken to the Renmark track. Graham on the Yamaha finished approximately 15 seconds behind with a 35:14.966. Josh Green once again finished in third place. Typically, Green has been Milner's greatest threat but couldn't quite manage to compete for the victory. The Active8 Yamaha Yamalube Racing Team rider finished with a 35:56.460.
E3
The standout rider all weekend for E3 has been Lyndon Snodgrass. KTM Enduro Team rider Snodgrass has been in a heated battle with Husqvarna Enduro Team's Lachlan Stanford of the Husqvarna Enduro Team all year long. Stanford registered a time of 35:12.698. This weekend's results have gone a long way to put Snodgrass back in control of the championship fight. Snodgrass managed to finish approximately 33 seconds in front of Stanford. Tom Mason was the final podium placer on a KTM. Mason finished only five seconds behind Stanford with a time of 37:51.620.
Transmoto EJ
Fraser Higlett once again took victory for the Under 19's Transmoto EJ class on his Husqvarna. Higlett simply keeps getting better and better and his pace around the Renmark tracks was sensational with a time of 36:45.036. Nic Tomlinson had an impressive switch this weekend to a Yamaha. Only five seconds separated Higlett and Tomlinson with a time of 36:50.394. Michael Driscoll finished the podium places for EJ, he finished a further four seconds behind on his Yamaha. Driscoll registered a 36:59.764.
With only two rounds remaining be sure to tune in to all the build up towards the next rounds 9 & 10 at Kyogle, NSW (22-23 July 2017)
E1 Provisional Results
1. Wil Ruprecht (Active8 Yamaha Yamalube Racing Team) – 36:55.387
2. Scott Keegan (Snap Fitness Yamaha Team) – 37:21.656
2. Tom Jones – 37:51.620
4. Baylee Davies – 38:02.031
5. Rick Ireland – 39:20.793
6. Brad Hardaker – 39:36.941
7. Toby Lewis – 39:38.184
8. Justin Parker – 40:44.708
9. William Price – 41:49.036
10. Jacob Sinclair – 44:43.599
E2 Provisional Results
1. Daniel Milner (KTM Enduro Team) – 34:59.550
2. Riley Graham – 35:14.966
3. Josh Green (Active8 Yamaha Yamalube Racing Team) – 35:56.460
4. Andrew Wilksch – (DSR Motul Pirelli Sherco Off-Road Team) – 36:43.038
5. Stefan Granquist – 36:48.594
6. Broc Grabham – 36:56.171
7. Ivan Long – 37:00.947
8. Justin Carafa – 37:19.069
9. Jesse Lawton – 38:00.203
10. Jayden Pilgrim 38:22.991
E3 Provisional Results
1. Lyndon Snodgrass (KTM Enduro Team) – 35:12.698
2. Lachlan Stanford (Husqvarna Enduro Team) – 35:45.396
3. Tom Mason – 37:50.949
4. Joel James – 43:09.258
5. Troy Sheridan – 43:24.247
6. Lincoln Bird – 32:10.379
Transmoto EJ Provisional Results
1. Fraser Higlett – 36:45.036
2. Nic Tomlinson – 36:50.394
3. Michael Driscoll – 36:59.764
4. Dalton Johnson – 37:53.400
5. Jack Matthews – 40:40:05.641
6. Seton Broomhall – 41:35.429
7. Jacob Peacock – 41:45.670
8. Toby Bell – 42:01.389
9. Lauchlan Allan – 42:02.436
10. Luke Strauch – 45:00.384