Rowe Racing among the favourites for Nurburgring 24 Hour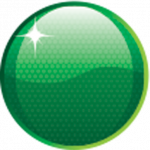 MEDIA RELEASE – Rowe Racing – All good things come in threes, as they say. After a pair of third-place finishes in the 24-hour race in the last two years, Rowe Racing is now aiming at victory.
"The time has come and we are very well prepared," says Rowe Racing team principal, Hans-Peter Naundorf.
Results from the VLN races confirm this.
The team from Worms in Germany has finished on the podium in every race this season.
This year, Rowe Racing is competing with two SLS AMG GT3s in the world's toughest race that will take place at the Nürburgring and the Nordschleife from 14-17 May.
Two quartets of drivers will be competing in the Eifel: the #22 Rowe Racing SLS AMG GT3 will be driven by Maro Engel, Jan Seyffarth (both GER), Renger van der Zande (NED) and Thomas Jäger (GER), who, as a double starter, will also race the sister car.
Alongside Jäger, Nico Bastian, Klaus Graf and Christian Hohenadel (all GER) will be sharing driving duties in the second gullwing with starting number #23.
"A very high-quality line-up," Naundorf says.
"With Renger, Maro and Thomas, we have three former DTM drivers while Nico and Christian were works drivers with BMW and Audi respectively.
"Jan was a member of the Porsche junior squad and Klaus has invaluable experience as a two times' ALMS champion and Trans-Am title winner."
Based on their results in the 2015 VLN rounds, both Rowe Racing SLS cars are already seeded for the Top 30 qualifying for the 24-hour race.
"Our performances from the two previous VLN rounds are giving us momentum. Last time out, we came on the podium and in the first round, we were on pole position," added Naundorf.
"Now, the entire team is eagerly looking forward to the season highlight. When we can deliver out full potential and we don't have any technical problems, I am confident that we are in contention for victory."
Next to Rowe Racing's two gullwings, six further SLS AMG GT3s will take part in the race in the fastest class, SP9 GT3. In total, almost 160 cars will be on the grid for the Nürburgring 24-hour race.
The time schedule starts with a free practice session from 15.45 till 17.45 hrs on Thursday May 14, followed by first qualifying from 19.25 till 23.25 hrs.
On Friday May 15, second qualifying is scheduled in the morning from 9.30 till 11.30 hrs, while the final qualifying heat, a single-lap session from 17.10 till 17.50 hrs decides on the starting grid positions for the 30 fastest teams.
The 24-hour race starts on Saturday May 16 at 16.00 hrs and ends on Sunday May 17, also at 16.00 hrs.
German TV station, SPORT1 will provide extensive coverage of the 24-hour race with numerous live broadcasts.
Moreover, the official event website (www.24h-rennen.de) offers the opportunity to watch the entire race as a live stream. A live ticker and live timing are available on the website as well.