ROO Motorsports Fast at Daytona ARCA Test Session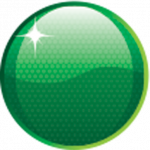 Salisbury North Carolina's "Thunder from Down Under", ROO Motorsports, proved to be fast during the Automobile Racing Club of America (ARCA) Series test session held at Daytona International Speedway on January 16, 2015.
Dalton Hopkins (Avondale, WV), in his very first trip to the 2.5 mile tri-oval, piloted the ROO Motorsports #19 Ford Fusion to a speed of 184.509. A total of 37 cars tested after a 3-hour delay to dry the track after rain from the previous night.
Noel Saunders, co-owner of ROO Motorsports, stated: "Dalton did a fantastic job in the test. Our crew chief, Wes Gonder, put him in a pack of more experienced drivers in the draft and the kid just drove off and left them.
"If we can get a tad more speed out of the car and stay out of trouble, I think he'll have a shot at a top finish or even a win when we return in February for the ARCA race."