Rhodes wins back-to-back at Waikerie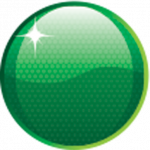 MEDIA RELEASE: South Australia's Jack Rhodes and David Pullino have for the second year in a row won the Toyo Tires Riverland Enduro in their #91 Rhodes Racing Pro Buggy at Round 3 of the Australian Off Road Championship today in Waikerie.
Having qualified second fastest in yesterday's shootout, Rhodes ran an incident-free race on his way to victory with a time of 3h13m36s, ahead of reigning champions Shannon and Ian Rentsch (#1) who jumped up to second place outright from a ninth-place start, and event pole sitters Chris Western and Stuart Bishop in the #61 Element Prodigy who crossed the line second on the road but third on times.
"The team was incredible today," said Rhodes.
"We're certainly very grateful for all the support the team gets. Every year the team gets stronger and stronger. Things that would have stopped us before, we can now fix and keep going."
Off the two-by-two startline, Rhodes was determined to win from the outset, beating Western into the first corner and clocking the fastest lap time of the day on Lap 1, a 37m12.25s lap.
Maintaining the lead for the rest day, it was the battles in the minor places where the competition was fierce.
Rentsch made up the most time on the first lap, jumping into second place first time across the timing lines and remaining there into the mid-day service break, followed by SA local racer Aaron Haby third and Western fourth.
The battle order continued that way into the second half of the day, until Haby found a seven second lead over Rentsch heading into the final lap but was unfortunately forced to withdraw the #57 Element Off Road Racing Buggy due to a split fuel tank. That left Rentsch and Western to continue the battle for the podium, where they eventually finished second and third.
Rounding out the top 10 was Queenslander Talbot Cox (#16) in fourth, Carl Haby (#56) in fifth, Scott Schiller (#971) in sixth, followed by the two Prolite Buggy entries of Andrew Mowles (#135) seventh and Dale Martin (#133) eighth.
Extreme 2WD class winner Bruce Muir (#422) settled into ninth and the second Rhodes Racing entry of Dave Fellows (#92), who was unable to capitalise on his 3rd place start due to mechanical issues on lap one, pushed through to an eventual 10th-place finish by Sunday afternoon.
In the battle of the classes, the Prolite Buggy battle between Mowles and Dale Martin was intense all day, with Mowles overtaking Martin on the first lap and never yielding to take his first victory with navigator Matthew Morgan since winning the class title back in 2013.
Matthew and Kerri Martin (#102) finished third, while AORC class champions Tony Fehlhaber and Garry Howell (#101) failed to finish due to engine issues.
South Australian Trophy Truck heroes Brad Gallard (#454) and Greg Gartner ($410) fought tooth and nail early in the day, with the former getting the jump off the start and leading the class after lap one.
However a broken axle for Gallard and mechanical issues for Gartner put paid to their weekends, leaving the team of Bruce Muir and Ben Piggot (#422) to capitalise and take the Extreme 2WD class win.
Performance 2WD's Jeff and Jai Loader (#513) held the lead from class pole position to class finish over Darren Vanderwoude (#544) and Darren Hille (#555).
AORC class champions Paul Youman (#501) from Hillbilly Racing failed to finish due an early radiator leak that couldn't be fully fixed.
Production 4WD's Jason Galea and Markus Christie (#706) put in a solid drive all day to hold off Amy Perret (#770) and Desley Kelly (#711).
While Victorians Alistair McClelland and Stephen Newick (#228) took the win for Super 1650 Buggy over Daniel Schiller (#280) and Shanynn Fitzgerald (#209). AORC class champions Chris Browning and Chris Clark (#201) finished fifth in class and completed the required three laps to be the first AORC finisher home for points.
While Rentsch still leads the Australian Off Road Championship points ladder, Carl Haby has moved up one place to second, Rhodes up two places to third, followed by Michael Marson (#32) in fourth and Steven Sanderson (#403) in fifth.
Marson was a notable early charger, gaining 10 places by the end of Lap 1 from 23rd outright to 13th. Despite suffering power steering loss on Lap 3, Marson still soldiered on to the finishline to collect valuable championship points to keep him in the title hunt come the final round in September.
Class winners (Provisional):
Pro Buggy – #91 Jack Rhodes: (5 laps) 3h13m36s
Prolite Buggy – #135 Andrew Mowles: (5 laps) 3h36m14s
Super 1650 Buggy – #228 Alistair McClelland: (4laps) 3h22m20s
Extreme 2WD – #422 Bruce Muir: (5 laps) 3h37m22s
Performance 2WD – #513 Jeff Loader: (5 laps) 4h3m10s
Production 4WD – #706 Jason Galea: (4 laps) 3h28m27s
A full list of results can be found online here: http://saorra.com/2015%20Events/WAIKERIE/racetime.html
The fourth and final round of the Australian Off Road Championship will be the Coffs Coast 400 in New South Wales from September 11-13, where the AORC will line up alongside the stars of the World Rally Championship (WRC) at Rally Australia.