Reeve selected for elite motorsport academy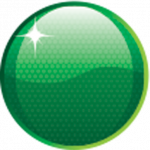 MEDIA RELEASE: international – Blenheim rookie motor racing winner Brook Reeve has been selected for the Elite Motorsport Academy which brings together eight promising motorsport talents chosen from throughout New Zealand.
The eight selected will gather in Dunedin for a week long academy programme, run in conjunction with Excellence in Sport South Island and sports science specialists at Otago University.
Held over a week in July, the academy will test the applicants both physically and mentally. The programme focuses on a wide range of skills required for high-performance sport – from diet to media training – and participants must meet a very high standard of physical fitness prior to commencing the course.
"I'm stoked to be chosen to attend the Elite Academy and I've no doubt all the things I'll learn over the week will be really valuable in helping me to progress my career," said Reeve.
The eight personalities come from a wide range of motorsport backgrounds – drivers and rally codrivers, and range from 14 to 25-years-of-age.
Now in it's 12 year, the Elite Motorsport Academy is run by the Motorsport NZ Scholarship Trust.
Meanwhile, Reeve is heading to the Manfeild race circuit this weekend for the first round of the Winter Series in preparation of a serious challenge for the New Zealand Formula First championship later in the year.
Reeve, 18, has just completed a successful debut car racing season, winning the Formula First Rookie of the Year title and finishing fifth overall with ten podium positions along the way.
He started his car racing career last year after winning the SpeedSport Scholarship program and will return to the Sabre Motorsport team as their leading driver in this coming season's Formula First championship.
"Finishing in the top ten and having as many podiums as I got was more than I expected for my first year," said Reeve.
"I think with a year's knowledge I've got a good chance of being a title contender next time, and I can't wait to go racing again."
Reeve will miss the second round of the Manfeild Winter Series while he attends the Elite Academy but will be back for the final round in August.
The next New Zealand Formula First championship begins around October.