Reeve secures maiden Formula First win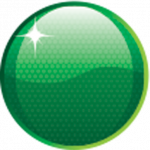 Young rookie motor racing driver Brook Reeve has scored his maiden race win in the New Zealand Formula First championship at just his third outing.
The 17-year-old Blenheim teenager has made an impressive start to his motor racing career, and added yet another two podium finishes from the three races at the Pukekohe race circuit.  
Reeve, a former top karter, recently began his motor racing after winning the annual SpeedSport Scholarship and in the three race meetings held so far, has racked up 7 top-six finishes including three podiums and a race win.
Driving for Dennis Martin's Sabre Motorsport team, Reeve has adapted quickly to the single-seater race cars and the driving techniques needed to win races.
"I'm learning so much every time I go out in the car," said Reeve, who also understands that the secret to success in this category is also about drafting the cars in front.
"I've picked up what's required in drafting these cars. I know now where I need to position myself to win. It's hard work to drive [these cars] to the front. Really close racing. It's great!"
Reeve scored his first race win by crossing the finish line 100th-of-a-second ahead of his closest rival after a race long battle that saw the field swopping positions on every lap. 
At one point in the race, Reeve had dropped back to seventh place but pushed forward to lead for three laps, then fell back again and left his winning charge for the last lap.
The win came in just his eighth race in the Formula First championship. 
Reeve also recorded the fastest race lap in two of the three races.
Driving under the guidance of Martin, co-founder of the SpeedSport Scholarship, Reeve is the 14th recipient of the young driver program that has launched the successful career of some of New Zealand's top motor racing drivers.
"Brook has certainly served notice to his opponents that he's in to win. You can see he's on a mission and is showing a level of determination we haven't seen for a while," said Martin, who predicted his young driver would win races this season.
With three rounds completed of the eight round series, Reeve currently leads the Rookie title chase by 16 points and is 5th overall.
And on the same day as Reeve took his maiden win, Sunday December 7th, former Scholarship winner Shane van Gisbergen won the final race of his season in Sydney and finished second overall in the Australian V8 Supercar championship driving the VIP Petfoods Holden Commodore.
As well as winning a fully funded season racing a Formula First car in the New Zealand championship series, Reeve also won a personalised race suit, boots and racing gloves from Chicane and a new Arai race helmet from Dold Industries.