Red Bull Racing FIA appeal result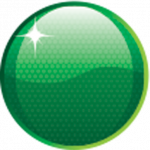 The FIA International Court of Appeal has tonight rejected the Infiniti Red Bull Racing Formula One team's appeal against Daniel Ricciardo's disqualification from the 2014 Formula 1 Rolex Australian Grand Prix.
 
Ricciardo was disqualified from the race after his car was found to have 'consistently' exceeded the maximum fuel flow rate of 100kg/h. Red Bull Racing argued that the FIA-homologated fuel-flow sensor was not reliable during Monday's hearing in Paris, however the exclusion has been upheld.
Decision of the FIA International Court of Appeal:
The Court, after having heard the parties and examined their submissions, decided to uphold the Decision N°56 of the Stewards by which they decided to exclude Infiniti Red Bull Racing's car N°3 from the results of the 2014 Australian Grand Prix.
 
Infiniti Red Bull Racing statement:
Infiniti Red Bull Racing accepts the ruling of the International Court of Appeal today. We are of course disappointed by the outcome and would not have appealed if we didn't think we had a very strong case.
 
We always believed we adhered to the technical regulations throughout the 2014 Australian Grand Prix. We are sorry for Daniel (Ricciardo) that he will not be awarded the 18 points from the event, which we think he deserved. We will continue to work very hard to amass as many points as possible for the team, Daniel and Sebastian (Vettel) throughout the season.
 
We will now move on from this and concentrate on this weekend's Chinese Grand Prix.
 
Australian Grand Prix Corporation Statement – Chairman, Mr Ronald J Walker:
"There is no question that the result of the appeal is disappointing – but we must look forward and the future is bright. It's incredibly exciting that Australia has such formidable talent to represent us for many years to come," Mr Walker said.
 
"Through the controversy surrounding the Australian race result, I have been so impressed with Daniel. No one can dispute the talent this young man has shown behind the wheel of a Formula One car, but the composure and maturity he has demonstrated throughout this ordeal has proven that he is a true champion.
 
"The hearts of all sports fans around the world go out to Daniel at this time. We must support him and remind him how proud we are of what he has achieved."
 
Drivers' championship:
1. Nico Rosberg – 61
2. Lewis Hamilton – 50
3. Nico Rosberg – 28
4. Fernando Alonso – 26
5. Jenson Button – 23
6. Sebastian Vettel – 23
7. Kevin Magnussen – 20
8. Valtteri Bottas – 18
9. Sergio Perez – 16
10. Daniel Ricciardo – 12  
 
Constructors' championship:
1. Mercedes – 111
2. Force India-Mercedes – 44
3. McLaren-Mercedes – 43
4. Red Bull Racing-Renault – 35
5. Ferrari – 33
6. Williams-Mercedes – 30
7. STR-Renault – 7