Price, Kearney share lead after Round 5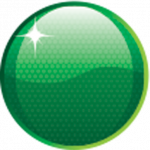 The Yamaha Australian Off-Road Championship (AORC) introduced the Cross Country format for the first time this year in Round 5 at Corner Inlet.

The racers experienced true endurance riding in the notoriously grueling Hedley course and provided exciting viewing on a day with uncharacteristic sunshine.

With the absence of championship leader, CDR Yamaha's Daniel Milner, Toby Price (Motorex KTM) took the opportunity to claim his second outright and E2 win of the season.

Price, 26, guided his KTM 450 EXC to win comfortably from Active8 Yamalube Yamaha's young gun, Josh Green by 15.255 seconds.

"The day went really well" said Price who got off to a great start in the nine lap XC.

"I got in to a bit of a groove and slowly moved my way to the front.

"Three hours today was pretty tough but, the track got really beat up.

"We got a win, we're tied on points in the championship which we are stoked about but It's bummer but with Daniel [Milner] being out."

Green, who won round five at Corner Inlet last year, admitted that today was tough as he had a bad start after miss-kicking the start.

"Yeah I just miss kicked it at the start which was my bad" explained Green who also suffered a minor arm injury during the race.

"I struggled for the first few laps with just trying to get past people. Once I got clear of that, I just rode my own race and pushed through to the end.

"I was actually hoping for more laps, another two laps would have been nice." The fastest lap of the race went to Green who posted a 20 minute 21.132 seconds on the ninth and final lap.

Third place overall and winner of the E3 class Glenn Kearney (Husqvarna Enduro Racing) was among many riders to say the track was tough work.

"I thought it would have been easy to get on top and get going" Said Kearney after the race.

"I didn't have the fitness to ride like that for three hours. I found I was really tight, I just couldn't get a flow going.

"I never really felt good, I just thought I would ride steady all day and see how it would pan out." Kearney is looking forward to tomorrows sprint format as he can push hard to make up for lost ground.

Fourth place went to CDR-Yamaha rider Chris Hollis and rounding out the top five was Green's Active8 teammate Stefan Granqvist.

Victorian Daniel 'Chucky' Sanders (KTM) had arguably one of the best rides of the day and finished sixth overall and first in the Transmoto 19 & Under class with a total time of three hours 12 minutes and 47.940 seconds.

Sanders was happy enough with the result, but after having to pit twice for fuel he felt that did cost him track position.

21-year old Jess Gardiner (Balllards Motorex Off Road Team Sherco) was in a class of her own in the Women's championship.

Gardiner didn't get the best of starts, she was third in the first few corners.

"It was really good fun out there today" said Gardiner who now has three round wins on the trot in 2014

"It was hard getting past the boys out there after starting on the last row in the women's class, It made it interesting.

"Tayla [Jones] (KTM) got the hole shot and then she started pulling away from me which I started freaking out about."

This championship is sure to be a hard fought battle right to the end between Gardiner, Jones, and Jemma Wilson (Yamaha)

"The girls have really stepped it up a notch" explained the New South Wales rider. "It sure will be a long season, but a very interesting one that's for sure!"

Second to Gardiner was Jones with Emelie Karlsson rounding out the podium.

Other class winners included, Geoff Ballard in the Masters with David Flemming in second and Mike Shearer in third.

Will Ruprecht was the victor in the J4 class, 12.204sec clear of Seth Muller. Ben Kearns won the J3 class, while Joshua Brierly was the winner in the J2 class.

Going into tomorrow's Round six sees Price and Kearney topping the championship on 94-points. Two points behind the pair is Green on 92. Daniel Milner who is out till round seven in South Australia sits in fourth on 85-points with Hollis rounding out the top five on 79.