Porsche Mobil 1 Supercup Returns to Circuit of The Americas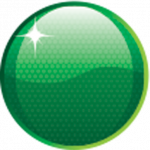 MEDIA RELEASE: Circuit of The Americas (COTA) is thrilled to announce that Porsche Mobil 1 Supercup will be returning as a support race during the 2015 Formula 1 United States Grand Prix at Circuit of The Americas in Austin, Texas, set for Oct. 23-25.
With last year's successful debut of Porsche's flagship Cup series in Austin still fresh in the memory, confirmation of Porsche Mobil 1 Supercup's return to American soil will be greeted with delight by fans and competitors alike.
The 30-minute sprint races featuring the Porsche 911 GT3 Cup (Type 991) will be contested just before the 2015 Formula 1 United States Grand Prix, with the season's climax once again featuring a special final race double-header.
The Porsche Mobil 1 Supercup is the most international Cup series in the world and this season marks its 23rd year supporting the Formula 1 World Championship. In 2015, the Supercup will be travelling to 8 different countries (down from 9 due to the cancelation of the German Grand Prix) before once more concluding its season at the Circuit of The Americas.
North American fans will be given further reason to cheer at the Supercup's return by the news that the respective winners of the Porsche GT3 Cup Challenge USA and Canada will join the action in Austin this year.
Bobby Epstein, Circuit of The Americas Founder and Chairman, spoke of his excitement at welcoming the Porsche Mobil 1 Supercup back to Austin, "I could not be more delighted that the world's most prestigious one-make cup series is returning to COTA as part of the 2015 United States Grand Prix weekend. Seeing the Supercup compete here in 2014 was a real highlight of the race weekend for myself and thousands of fans and I am sure this year will be equally memorable".
Oliver Schwab, Manager of the Porsche Mobil 1 Supercup echoed these sentiments; "We are really excited to return to Austin and in particular the wonderful Circuit of The Americas which proved to be such a successful venue for our season finale in 2014. I can speak for the entire Supercup family when I say that we cannot wait to race in front of our American fans once more."