Porsche Cars Australia launches new online press room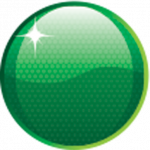 Porsche Cars Australia (PCA) has gone live with its brand new Australian press room.
With immediate effect, all national press releases will be distributed via the new platform, together with access to press kits, images and previously posted press material.
This new press room will allow recipients of PCA press releases to click directly through to the locally managed online portal, where they can retrieve images (high and low resolution) and any press material previously posted.
Not only will this create a 'one-stop-shop' for media, it will also ensure that releases and news are received in Porsche Corporate Identity (CI) format.
The site is located at https://press.au.porsche.com, and content and design are in line with Porsche International CI. Media that are already familiar with the International site – https://presse.porsche.de – will have no difficulty adjusting to the local version. 
Recipients of PCA press releases who are not familiar with the presse.porsche.de site will receive a welcome email and assistance will be available to guide users through the press room.
As is with the current platform, all information and photographic material can only be used for journalistic purposes.