Porsche 919 Hybrid: Dress rehearsal for Le Mans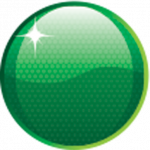 The six-hour race in Spa-Francorchamps on May 3rd is only the second event for the new Porsche Team with the highly complex Porsche 919 Hybrid. But, at the same time, it is the last race before the season's highlight at Le Mans on June 14th/15th.
The challenging Spa-Francorchamps circuit in the Belgian Ardennes has several things in common with the Circuit de 24 Heures in Le Mans: a relatively long lap (7.004 kilometres) and impressive full throttle sections. However, the differences in elevation are significantly bigger than in Le Mans. Long uphill sections require the utmost power from the efficient hybrid cars. Every race driver has respect for Eau Rouge.
When braking for the chicane after the high speed Blanchimont section, the G forces press the drivers back in their seats. To talk about the weather in Spa, often means touching on a serious topic. According to the FIA World Endurance Championship's new regulations, the Porsche 919 Hybrid's systems are allowed to produce (recuperate) 4.78 megajoules of electrical energy per lap in Spa, store it and use it to power the electrical engine on the front axle. 4.78 megajoules correlate to 1.33 kilowatt hours (kWh), which is the common unit of measurement for normal households.
Calculating that the six-hour race will be run over 170 laps, each of the Porsche 919 Hybrid cars can produce 226.1 kWh. This is almost the amount of electrical energy a standard household in Germany uses during an entire month in summer. This indicates the new technology's huge potential for future hybrid driven road cars.
The Spa six hours will be green flagged on Saturday, May 3rd, at 14:30 hrs CEST and should finish at 20:30 hrs CEST. The final two hours of the race will be shown live on tv by Eurosport, as well as highlights from earlier on in the race.
At the World Championship's opening round in Silverstone the trio of drivers in car no. 20, Timo Bernhard (Germany), Brendon Hartley (New Zealand) and Mark Webber (Australia), finished third. The no. 14 sister car of Romain Dumas (France), Neel Jani (Switzerland) and Marc Lieb (Germany) failed to score points because of drivetrain problems.
Quotes before the race: Fritz Enzinger, Vice President LMP1: "We can build on our Silverstone performance. Even with difficult weather conditions, the new Porsche Team has managed to have a very solid debut. Our drivers were outstanding, and in the pits we made the right calls. But we have to keep our feet on the ground, as there are countless more situations ahead during which we will find ourselves first timers. The second championship round is the dress rehearsal for Le Mans. Our main target for Spa is clearly to finish the race with both Porsche 919 Hybrids."
Romain Dumas (#14): "Spa is one of my favourite circuits. It has great high-speed sections, slow corners, differences in elevation and a great racing atmosphere with passionate fans. I have won quite a few races there – the 24 hours twice, a race in a LMP1 car two years ago and, earlier in my career, a Formula 3000 race. I think we had a good performance in Silverstone and in Spa we will be even better."
Neel Jani (#14): "Our first entry as a team in Silverstone worked quite well and we have learnt a lot that should allow us to take the next step in Spa. In terms of aerodynamics, again we will only have a small amount of downforce, but we have a good top speed and this should count more in Spa than it did in England. In case it rains again, downforce doesn't matter anyway. Being the last rehearsal for Le Mans makes the six hours of Spa even more exiting for all of us."
Marc Lieb (#14): "Spa is a downforce circuit and the LMP1 car has a lot more downforce than a GT car. I am very much looking forward to going through Eau Rouge for the first time with the 919 Hybrid. The question, whether you can take this corner flat out or not, is exciting. The circuit has a very beautiful flow to it and is always a challenge. One of the nicest memories of my career comes from Spa, where I won outright in my very first 24 hour race back in 2003."
Timo Bernhard (#20): "Spa is going to be nice. It is a great track, a drivers' circuit and it has a long sports car tradition. I expect lots of fans there. Not only from Belgium, as it is also easy to get there for the Germans, the Brits, the French and the Dutch. For me it's only 200 kilometres from home, which means my family will come along. The podium finish in Silverstone gave us an extra momentum to learn even quicker. Plus it gave us championship points. It's a long time since I have raced for points, as in 2011 we didn't have a drivers' championship, so only manufacturers could score."
Brendon Hartley (#20): "I think every driver loves Spa and I do as well. It is one of the best tracks in the world. I have driven all sorts of cars there. In 2012 I made my debut in endurance racing there and finished on the podium. Spa should suit our car more than the Silverstone circuit did. The straights are not quite as long as in Le Mans, but we will see very impressive speeds there. The famous Eau Rouge corner requires a lot of respect and we will see whether we can take it at full throttle or not."
Mark Webber (#20): "We were all so excited and keen to get the first race out of the way and pull off a clean weekend with qualifying and the race, which went better than we expected. So now going to Spa shortly after the first race is good for us to try and continue the momentum. The dialogue in the team between all the drivers, the engineers and Weissach has been phenomenal when looking for areas where we can keep improving, which is a no brainer as we've only done one race. There is a bit of excitement in the camp, but we have our feet on the ground. We haven't had two cars finish yet, so we'd like to do that and get both the no. 14 and no. 20 home."