Pollicina second in Kumho Series despite Winton dramas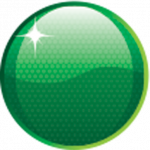 MEDIA RELEASE: MoComm Communications Holden VZ Commodore driver Jim Pollicina has moved up to second place in the Kumho Tyres V8 Touring Cars points standings after Round 2 at Winton on the weekend, despite being punted off the circuit in two of the three races.
After chasing car setup on Friday, Pollicina competed Saturday's qualifying session in ninth position.
"The times in qualifying were very close; it was an extremely competitive session," Pollicina said.
"If we had found even another half second, we would have moved up multiple positions on the grid."
In Race 1, Pollicina spent the opening laps in a freight-train of cars headed by Matt Palmer. When Palmer was bumped wide by a spinning Chris Smerdon at Turn 10, Pollicina capitalised on the opportunity and was able to move up to sixth position.
A blinder start from Pollicina in Race 2 elevated the MoComm Communications Commodore to third, and he became engrossed in a dice with Steve Briffa, Steven Devjak and Tony Evangelou.
Unfortunately, Pollicina's race unravelled on the fourth lap when Devjak nailed him in the rear bumper at Turn 3, spinning him off the track – check out the video here. He rejoined the circuit and finished the race in 11th, while Devjak incurred a drive-through penalty for his troubles.
"It was disappointing to lose so many positions as the result of another driver's error," Pollicina said.
"Fortunately, the Safety Car was deployed and I was able to recover a few places before the end."
Another rocketship start in Race 3 again elevated Pollicina to third place, and he briefly moved up to second when leader Liam McAdam retired with a blown engine, before being relegated to third by Briffa.
Unfortunately, misfortune struck for a second time and Pollicina's car was struck by Jake Kostecki at Turn 1. The damage ended Kostecki's day, while Pollicina charged back through the field to finish sixth.
"Considering the dramas we were involved in this weekend, it's almost hard to believe I moved up to second in the series," Pollicina said.
"The last race was particularly frustrating because the car was the most competitive it had been all weekend, as demonstrated by how well we were able to recover after the incident.
"It's never nice to be involved as the innocent victim in other people's mistakes, and when it happens to you twice in one weekend, it's pretty disappointing.
"Hopefully the driving standards will improve for the next round."
The next round of the Kumho Series is at Queensland Raceway, 7-9 August, where Pollicina will also be back behind the wheel of his HSV GTS in the Australian Manufacturers Championship.