Polaris backs New Zealand's toughest offroad race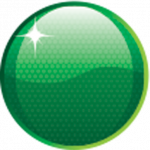 MEDIA RELEASE: Powersports market leader Polaris NZ has been named as a major sponsor of the NZ 1000 offroad race at the end of September.
In addition to its support for leading competitors Ben Thomasen and young prodigy Dyson Delahunty, Polaris now becomes the naming rights sponsor of the flagship race of New Zealand offroad racing.
The NZ1000 is a two-day 1000 km race and is the toughest – and fastest – event in the sport in New Zealand.
Run on a 50 km course in mature pine forests in the south Waikato, the race challenges drivers to complete 500 km per day in an event that blends the most testing elements of motor racing and rallying and was formerly known as the Taupo 1000.
"We are proud to partner with the sport's most challenging race and we will continue to invest in the growth of SXS racing," said Polaris New Zealand Country Manager, Alan Collins.
"This investment and the hard work by all the Polaris racers has allowed us to take huge strides in establishing an outstanding profile for the class."
Polaris is a passionate supporter of off-road racing in New Zealand and its backing of the sport has seen the UTV or Side By Side (SXS) class grow in numbers to rival the unlimited-class race cars and trucks.
As entries in the race move closer to the organisers' target of 100, UTVs seem likely to make up 15 – 20 per cent of the grid with Polaris dominating the current list at the end of August.
At national championship level UTVs now represent the second largest class in the sport and Polaris vehicles have taken podium placings at a number of major events this year, including the Woodhill 100, Twizel 250 and the Peter Howell Memorial.
The brand is eyeing both UTV class and overall podium places at the NZ 1000.
"Aligning our brand and the sport with events such as the NZ 1000 is another great stepping stone given the profile and heritage of these events.
"We are also very pleased to have Dyson Delahunty as a member of our race team to help establish the class and the sport as an outstanding activity for the younger generation."
The UTV class continues to grow, with new entrants attracted by close racing and the affordability of the class. It is possible to have a Polaris RZR XP 1000 race-ready for as little as $40,000 with much lower ongoing maintenance costs than other vehicles.