Pirro to be reunited with cars from his past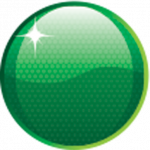 They include the Formula 1 Scuderia Italia Dallara F191 (below top right) he raced in the 1991 season and the Audi A4 quattro ST (below bottom left) he used to defend his 1996 German Supertouring championship title.
The Dallara – in which Pirro finished sixth in Monaco – is just one of several iconic F1 machines at the show and will form part of a display from the Historic European Formula One Race Car Entrants organisation, better known as FORCE.
The Audi from 1997 is the final racing A4 quattro built and represents an era when its four-wheel drive technology helped the company dominate Supertouring racing across Europe. As well as Pirro winning in Germany, 1996 saw Audi claim titles in the UK and Italy. Pirro and Audi were also Italian Supertouring champions in 1994 and 1995.
The Audi will be one of the star cars on the Dunlop stand – technical partners with Audi during its Supertouring programme – and will be rubbing shoulders with a Jaguar D-type (below bottom right). Although the cars are separated by 50 years, Dunlop produces racing rubber for both… and for many more historic racers besides.
As well as a facsimile of the famous Dunlop bridge from Le Mans, the stand will also have 12 mounted wheels and tyres covering a diverse range of cars including the Jaguar XKSS on period-style R5 rubber to the slick-shod Group A Ford Sierra Cosworth.
Pirro, just one of several motorsport heroes due to visit the show, is scheduled to appear on the Dunlop stand at 2.30pm on the opening Thursday afternoon (February 23).
Later he will join the show's guest of honour, Jacky Ickx, and fellow Le Mans winners Derek Bell, Jackie Oliver and Jürgen Barth at a special gala celebration to mark the opening evening of HMI's sister event, The London Classic Car Show.
Other stars due to appear include TV's classic car guru Quentin Willson and Indycar racing legend Dario Franchitti.
Pirro will also be at Historic Motorsport International on Friday and visitors will be able to see him being interviewed in the Supagard Theatre at 1:30pm.
HMI will be officially opened by Jacky Ickx at 12 noon on Thursday, 23 February.
Historic Motorsport International is being held alongside The London Classic Car Show, now in its third year and looking to build on the record 33,000 visitors who visited the 2016 event. Both shows are staged by Brand Events, the company behind a raft of successful motoring events including CarFest, Top Gear Live and the recent IGNITION Festival of Motoring.
HMI and LCCS will be held at ExCeL London, on 23-26 February, with access to both shows included in the entry price. Historic Motorsport International will open its doors at 12.00pm on Thursday 23 February, while the London Classic Car Show will burst into life at 3pm that afternoon.
Tickets to Historic Motorsport International 2017 are now available from the show website – historicmotorsportinternational.co.uk – and start at £24 for single adult entry (£27 on the door on the day).
MEDIA RELEASE: Five times Le Mans winner Emanuele Pirro will be taken back in time at next week's Historic Motorsport International (23-26 February at ExCeL, London) when he will be reunited with two significant cars that have featured in his long and distinguished racing career.