Personal best in testing bodes well for Reed Racing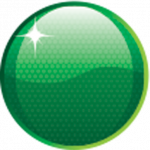 MEDIA RELEASE: Steve Reed and the Reed Racing team have seen their preparation for the biggest show in Australian drag racing – the Fuchs Winternationals (4-7 June) – off to a strong start with a 'best ever' performance in pre-event testing.
With personal bests for both elapsed time (5.51 seconds) and speed (259mph/approx. 416km/h) achieved during testing as part of the latest round of the Queensland Drag Racing Championship, Reed is feeling confident ahead of what is the season finale and the largest championship drag racing event held outside of North America.
With the successful test day now under their belt, the team will be busy not only making final adjustments, but also taking part in a number of promotional events.
They are due to appear at the grand opening of the new Caboolture location for Reed's Allstar Batteries business this Saturday (30 May – 9.00am to 1.00pm, 6/106 Lear Jet Drive, Caboolture) and at the Fuchs Winternationals High-Octane Brisbane CBD display at Reddacliff Place on Tuesday 2 June.
"We are very happy with the results from testing, running personal best results for both speed and the elapsed time is great for our confidence heading to the biggest drag racing event on the calendar," said Reed, who will be joined at Willowbank Raceway across the event by more than 500 racers and an expected 30,000 spectators.
"We really feel like we have gained some ground with the car and we are hopeful of being on the pace at the Winters and able to challenge the rest of the field – with eleven racers and only eight spots available for 'race day' the competition is sure to be fierce."
Reed Racing will be joined on-track over the four days of the Fuchs Winternationals by valued sponsors ACDelco Batteries and Nulon.
"We are really pleased to be hosting a number of our valued sponsors on-track across the four days of the Fuchs Winternationals, with members of ACDelco Batteries and Nulon coming out to Willowbank Raceway for the event," said Reed.
"We will certainly be doing everything we can to not only make sure they have a great time, but also to deliver a great result for them.
"It will be a busy lead-up to the event for us between the Caboolture Allstar Batteries grand opening on Saturday the 30th of May and then the Brisbane CBD display on Tuesday the 2nd of June – we can't wait to meet up with the fans and tell them all about this great sport of ours. If you are in the area, make sure you come along and have a chat."
Supported by ACDelco Batteries, Nulon, Jack Bros – Specialised Automotive Machining, Aeromotive, Champion Spark Plugs, Mobile Flywheel Grinding, Ridgecrest Engineering and Reed Transport, Reed Racing is based in Brendale, Queensland and headed up by 1994 Top Alcohol champion Steve Reed